Cape Coral Florida Real Estate News
December 2022
Post Hurricane Ian Report:
The City is still getting its feet back under them from the storm.  Clean up and repair work is moving right along.  Slow but steady. Labor and materials were hard to come by before the storm so you can imagine what it is like trying to recover from a storm this size.  Also, there are lots of homes with damage so there are a lot of open insurance claims.  An important fact is that a potential Buyer cannot get insurance on a home with an open insurance claim.  This is another reason for a pause in the market—people can't sell their homes til repaired… so they can't move forward with a new purchase. If not for the rising interest rates and the storm… the demand for SW Florida real estate is very high.  We don't know where the short term real estate market will take us but from all indications Buyers are anxious to return and certainly the long-term view is very encouraging.  The coming 'High Season' (which is January thru March) is an indicator that we are watching for. After Hurricane Charlie we saw prices dip a bit and then rise.  Thank you for following my Real Estate Newsletter.  Please let me know if you have any questions, concerns, ideas or just want to chat… I am available for you anytime.                                     ~Deb
Florida and National News:
Taxes, Financing, Insurance, Scams and more:
Cape Coral and Florida News:
Tips:
Things to do:
Cape Coral Special Events Calendar
Calusa Nature Center is full of events as well. Be sure to check their calendar for their next Nature Hike or Alligator Talk!
Shell Factory Nature Park –  Purchase special fun park packages online. There is so much to do at the Shell Factory – check out their calendar. A month full of live performances and flea markets!
Naples Zoo- On the first Saturday of every month, Collier County residents receive free zoo admission all day long. Plan your visit, click here for more information.
---
🎄   
HAPPY HOLIDAYS to you and your family! 

  🎅🏼
---
~  December's FEATURED Property ~
202 SE 8th Pl … only 74,900

WATERFRONT LOT !!! *** BOATING ACCESS TO THE SEVEN LAKES AREAS *** This Western Exposure home site is located in Unit 16 on the MACKINAC CANAL. City WATER/SEWER IS IN and *** ASSESSMENTS PAID!!! ***. City shows this lot is *** NOT in a Special Flood Hazard Area ***. EVERYONE IS MOVING TO SUNNY SW FLORIDA!!! City of blue skies, lots of sunshine and beautiful palm trees. Imagine building your dream home in this lovely community and living a Paradise dream…. Or keep it as an INVESTMENT as we watch the City continue to grow. Cape Coral also offers Saltwater Boating Access from different Community Boat Ramps located throughout the city which will give you access to the Gulf of Mexico, beaches, and surrounding islands such as Cayo Costa, Cabbage Key, Sanibel, Boca Grand and more… Not to mention…this area offers some of the best fishing to be found anywhere in the world. You'll love that this lot is only about 23 miles to the Ft Myers International Airport, 24 miles to Punta Gorda Airport, 8 miles to the Coral Oaks Golf Course, and 6 miles to the Burnt Store Boat Ramp (which offers saltwater boating access). Close to shopping, restaurants & more. Call today!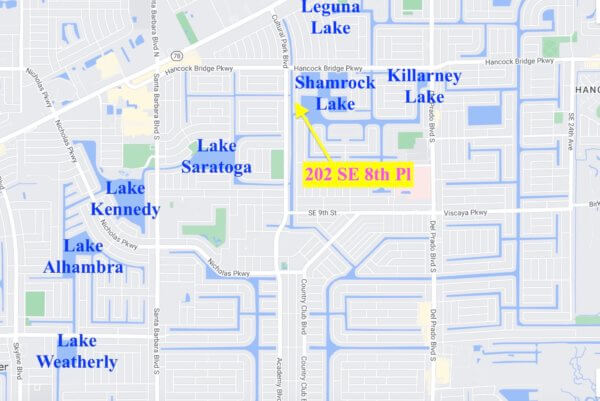 ---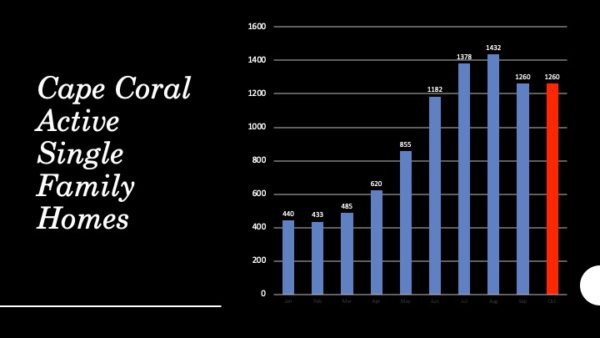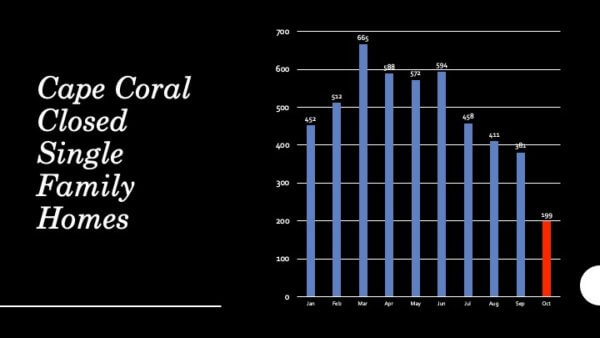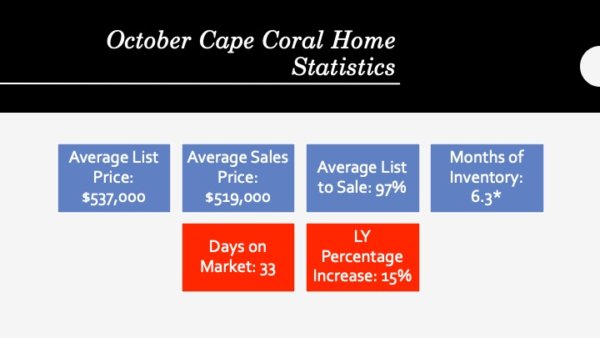 Over the past several weeks, the City has been working with Ceres Environ­mental to collect, haul, and dispose of what amounts to ~6.9 years of Horticulture and 4.4 years of Solid Waste debris left in the wake of Hurricane Ian.
The first pass of all streets will be completed this week, and the City remains on track to complete the second pass by the end of December, with all Hurricane debris expected to be removed by mid-January.
As the City makes this transition, Waste Pro will resume regular trash, recycling, and bulk waste collection operations beginning Monday, December 5.
With hurricane debris pick-up going into a second pass, here are some important reminders to Cape Coral residents:
DO NOT mix your debris piles
DO NOT use plastic bags
DO NOT litter or illegally dump trash
Move debris into the Right-of-Way
Rake your swales
Take pride in your neighborhood
Remember, it is the property owner's responsibility to clean up any leftover debris in the right of way after the debris hauler comes through. Residents who need assistance can contact community resources, including Keep Lee County Beautiful, for help.
For details on commercial debris removal, call 850-961-2002.
Sincerely,
Office of Communications
City of Cape Coral
_________________________________________________________________________________________
NOTICE
Coral Oaks Golf Course will close nine holes daily for hurricane debris clean-up from November 28 through December 25. Golfers will play the same nine holes twice to complete their 18-hole rounds.
During this time, special rates will be $49 plus tax all day, with a Twilight rate of $25 after 3:00 p.m. Limited tee times will only be offered in waves at the following times:
7:30-9:15 a.m. – 18 holes only
11:45 a.m.-1:30 p.m. – 18 holes only
3:45-5:00 p.m. – 9 holes or Twilight
We apologize for the inconvenience this may cause our loyal patrons. For safety reasons, players will be asked to avoid wooded areas and hunting for golf balls when debris is present.
Follow Coral Oaks on our
Facebook
and
Twitter
pages to get regular updates on course happenings and special offers.
For more information about Coral Oaks, including amenities and details on PGA golf instruction, upcoming events, special online discount coupons, and booking your tee times online, visit our website at 
www.CoralOaksGolf.com
.
So what are you waiting for? Get out to Coral Oaks and "Get Golf Ready!"
Sincerely,
Allen Manguson, PGA A-4
Coral Oaks Golf Course
________________________________________________________________________________________
A Message from
Mayor John Gunter
As we embark upon the holiday season, family, and friends, near and far, will gather to share stories of what has transpired in their lives during the past year.
As I continue my term as Mayor of the City of Cape Coral, I would like to express my heartfelt gratitude to our residents for their civic engagement and continued support. During these times of uncertainty and change, I can reassure you that my leadership will be authentic and straightforward. As your leader, I will continue to negotiate and work with others that will enable our community to thrive.
Despite the challenges of Hurricane Ian, this has been a productive year. Cape Coral experienced significant economic growth. We have several large-scale multi-family developments in the works and several thousand square feet of commercial projects under construction. More than 4,000 new construction building permits were issued in 2022, and our population continues to grow.
One of the primary responsibilities of the City Council is to adopt the annual operating budget. Council adopted the Fiscal Year 2023 budget in September, and we lowered the millage rate from 6.250 mills to the rollback rate of 5.3694 mills. This budget allows us to expand public safety and invest in our infrastructure…
READ MORE
–>
Sincerely,
Hurricane Ian
Recovery Update
As the City continues to recover from Hurricane Ian, the cost of the event is estimated at $86 million, with $54 million of that cost for debris removal.
While recovery is taking time, there are signs of progress being made. Below are some updates reported during the Committee of the Whole (COW) meeting on November 30:
Transportation
Transportation assessments are complete
All intersections have at least one working light
Crews have been replacing ~10% of the City's 40,000 damaged or displaced signs per week, with ~7,000 signs completed so far
The City's Public Works Department is receiving mutual aid through mid-January to finish up with stop signs and directional signs
Debris Removal
33,150 truckloads of hurricane debris have been removed from Cape Coral streets
383 truckloads of debris have been removed from Cape Coral canals
309 truckloads of compacted debris from the C&D debris management site
454 truckloads of vegetative mulch from grind sites to final disposition
Hurricane Deductible Assistance Program
The application period for this program began on Monday, November 21, at 8:00 a.m. and will end Friday, December 9, at 3:00 p.m.
Funds are extremely limited and are not being awarded on a first-come, first-served basis
Cape Coral residents who meet the requirements should submit a complete application and all required documents to the Zoning Counter at City Hall; Applications will not be accepted via Email
Applications will not be accepted outside of the application period
FEMA requires that debris haulers only collect debris that is in the right of way. This means that if the debris hauler made an initial pass and picked up debris in the right of way, any additional debris in the front yard will need to be pushed into the right of way.
In addition, please do not place debris under cable or power lines or low-hanging branches; keep it off driveways, and keep debris 3' away from fixed objects such as mailboxes and lawn decorations.
Remember, it is the property owner's responsibility to clean up any leftover debris in the right of way after the debris hauler comes through. Residents who need assistance can contact community resources, including Keep Lee County Beautiful, for help.
For details on commercial debris removal, call 850-961-2002.
Drive with Caution as Transportation Infrastructure is Repaired

In the wake of Hurricane Ian, many of Cape Coral's traffic lights, traffic signs, and street signs were damaged, destroyed, and displaced.

While the traffic lights have power and the worst structural damage was repaired since the storm, there is still lesser damage. Many intersections are cycling automatically instead of responding to traffic levels. In addition, several traffic signs need replacing, including stop signs and yield signs, that are knocked down or turned in the wrong direction.

The Lee County Department of Transportation (DOT) has assessed what needs to be repaired at each intersection, and they are now working on a plan to fix them.

Regarding street signs, the priority is to fix stop signs first, then directional signs, then informational signs. Approximately 40,000 City street signs were displaced or damaged during the storm, and the City is working to replace about 10% each week. We are receiving mutual aid assistance to replace and repair street signs through mid-January.

In the meantime, drivers are reminded to be especially cautious when driving southwest Florida roadways and to give yourself a little extra time to get where you are going.

FWC Now Accepting Applications for Vessel Turn-In Program

The Florida Fish and Wildlife Conservation Commission (FWC) is now accepting applications for a recently approved and newly created Vessel Turn-In Program, a key component of Florida's derelict vessel prevention program.

VTIP is a voluntary program designed to help owners dispose of their unwanted at-risk vessels before they become derelict. Upon approval of an application, VTIP will take a surrendered vessel and dispose of it at no cost to the boat owner. Removing the vessel before it deteriorates into a derelict condition will prevent legal ramifications for the vessel owner and will protect Florida's valuable seagrass resources, marine life, and human life, safety, and property.

A derelict vessel upon waters of the state is a criminal offense and can carry serious penalties and fines or possible jail time.

To qualify for VTIP, a vessel must be floating upon waters of the state of Florida and cannot be determined derelict by law enforcement. The owner must have at least one written at-risk warning or citation and possess a clear title to the vessel.

To apply for or view program guidelines, visit

MyFWC.com/VTIP

or call the FWC Boating and Waterways Division at 850-488-5600 for more information.
Council Approves Article Revisions to Lessen Impact of FEMA 50% Rule

During a Special Meeting on November 30, the Cape Coral City Council voted to approve Ordinance 96-22, which amends Articles 11 and 12 of the City's Land Development Code.

This ordinance removes the 5-year cumulative impact rule, which adds the cost of building repairs and additions to the cost to repair damages when determining whether a structure is substantially damaged (at or above 50% damage by market value).

This will result in a slight loss of points gained through the Community Rating System but will make it easier for property owners who recently updated their roofs or made hardening improvements in the past five years to not be affected by the FEMA 50% rule.

City to Participate in Home Repair Fraud Workshop

The City of Cape Coral is participating in a public workshop to educate residents on how to protect themselves from home repair fraud and scams.

This free workshop, hosted by the National Alliance Against Home Repair Fraud, will be held on Tuesday, December 6, from 2 p.m. to 4 p.m. at the Cape Coral-Lee County Public Library, 921 SW 39th Terrace.

In the wake of Hurricane Ian, unlicensed contractors and scammers may try to prey on you in your time of need, and this workshop will provide helpful insight on how to avoid becoming a victim.

Topics include how to find, hire, work with, and pay contractors, so you don't get scammed; what should and should not be in your contract; the building permit process; and more helpful information to help you protect yourself from scammers.

City staff from Development Services and Code Enforcement will be in attendance to help educate residents.

For information on the National Alliance Against Home Repair Fraud, visit

www.naahrf.org

.
_________________________________________________________________________________________
For more… click here for Cape Deb's Blog…..
Cape Coral Weekly Market Watch
Have questions?  Need Cape Coral Real Estate assistance?  Call Deb Cullen at (239) 233-2322 or click here…..