Cape Coral Florida Real Estate News
July 2022
Florida and National News:
Taxes, Financing, Insurance, Scams and more:
Cape Coral and Florida News:
Tips:
Things to do:
———————————————————-
WONDERING HOW MUCH YOUR PROPERTY IS WORTH?

BE CAREFUL … SCAMMERS EVERYWHERE!!!!!
Don't fall for those Callers looking for properties way BELOW value.  Please protect yourself and find out the real value of your property before you sell to anyone.
Call Realtor Deb Cullen today…
(239) 233-2322
I'll be happy to help you find your value…
~ DON'T GET SCAMMED ~
———————————————————-
~  July's FEATURED Property ~
2605 Van Buren Pkwy … only 42,900

OVERSIZED… this lot measures approx 80'x155'. NORTHERN EXPOSURE. This Vacant Lot is located in unit 57 of the NW Cape area with lots of new construction nearby. Fabulous location with *** ONLY 1/2 MILE to the CORAL OAKS 18-HOLE CHAMPIONSHIP GOLF COURSE ***. Easy drive to Shopping, Restaurants and more… Come take advantage of the deals while they are still available…. Imagine building your dream home in this beautiful neighborhood. Now that is living the Paradise dream…. Or keep as an INVESTMENT as we watch the City continue to grow!!! Cape Coral offers Saltwater Boating Access from several Community Boat Ramps located throughout the City, which will give you access to the Gulf of Mexico, beaches, and surrounding islands such as Cayo Costa, Cabbage Key, Sanibel, Boca Grand. You'll also love the fact that this homesite is only about 33 miles to the Fort Myers Int'l Airport, 18 miles to the Punta Gorda Airport and about 4 miles to the Burnt Store Boat Ramp….. CALL TODAY!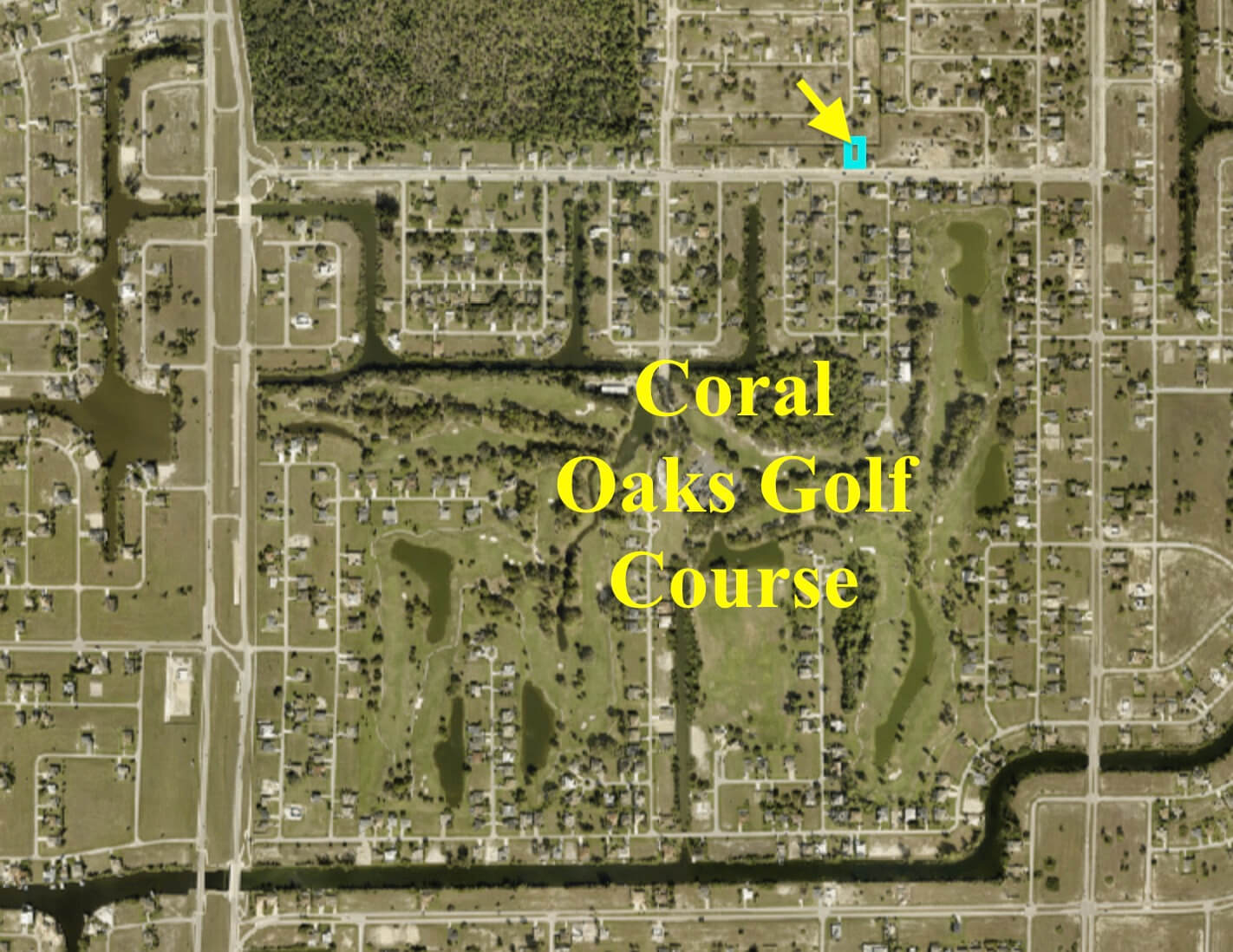 ———————————————————-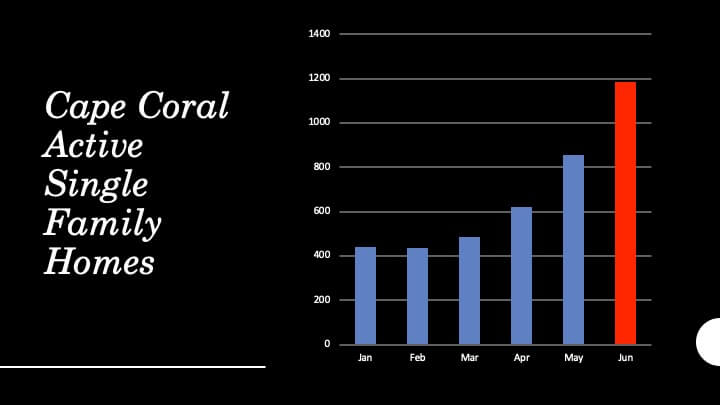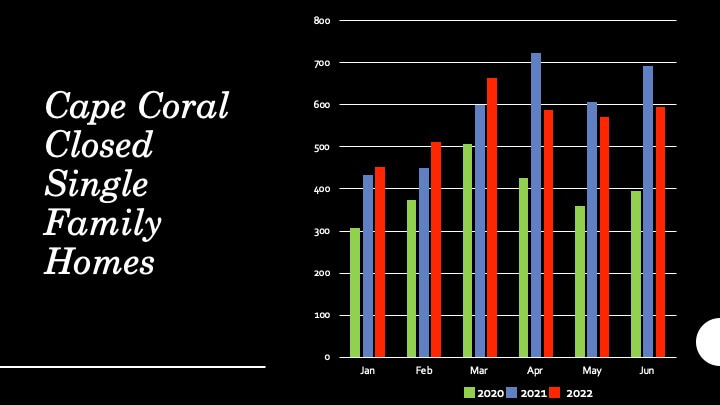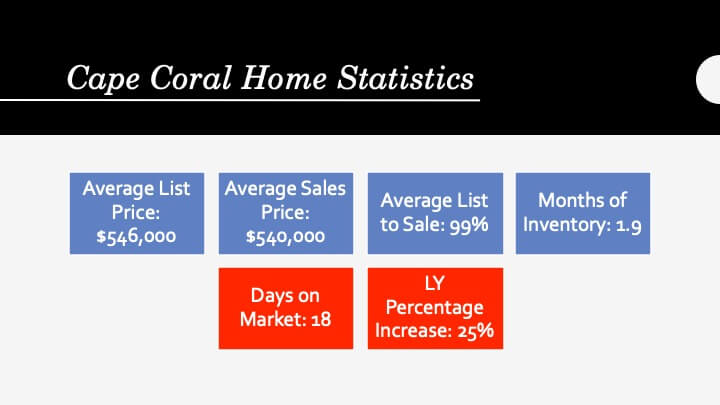 ———————————————————-
"Cape Coral"
 ·      What we thought was an unprecedented rise of active inventory last month was quickly shattered in June. June active inventory levels rose by 38% or 327 new homes on the market. The highest gain ever recorded in Cape Coral including during the great recession of 2008 in a single month.
·      Absorption rates are steadily on the decrease as well with last month reporting only a 50% of homes coming off the market, a huge difference from last year's 155%.
·      Three consecutive months of declining sales. Total Cape Coral closings in June were 594 a stark drop of 14% from the previous year but a positive change of nearly 4% in one month. Although the numbers may be troubling for some, Cape Coral is still performing well above historic peaks and dips and will continue to fare well above other surrounding areas.
"Fort Myers News"
·      Inventory levels skyrocketed in FM last month with the highest gain recorded, nearly 36% rise in June. Sales are up over May at 411 and not drastically off from last year's peak year. As the summer months continue and Q3 is pushes forward, sales will soften slightly.
·      Average list to sale ratio remained the same year over year, while the DOM dropped to 16. The absorption rates did fall similar to those of CC but overall the FM area continues to be a solid seller's market and is anticipated to continue well into Q3, despite the rising of inventory.
"Industry News"
·      Smaller fees might offer relief to FTHB and lower income buyers for FHA loans
          o  The proposed plan would lower mortgage costs for first-time and lower-income homebuyers to make a purchase more affordable in the shadow of record-high home prices.
          o  The latest option on the table is to cut premiums charged for loans insured by the Federal Housing Administration (FHA) loans, with industry officials pushing for reductions they claim would save new borrowers $50 to $70 per month.
———————————————————-
HOME TOWN HERO DOWN PAYMENT PROGRAM:
Here is some important information about Home Town Heroes Program:
1. Down Payment Assistance of 5% up to $25000.
2. Second loan at 0% interest for 30 years.
3. Repayable: When borrower sells, refinances, transfers deed, or vacates their primary residence.
4. Max Loan amounts: FHA and Conventional Loan Limits
5. NO ORIGINATION Fee, NO Intangible/Doc STAMPS on BOTH (1st and 2nd)
6. Florida Housing has $100 Million Dollars in DPA Funds for this program AND since is 100% repayable, they expect FUNDS TO BE AVAILABLE FOR a LONG TIME.
7. 150% of AMI!
8. More than 100 occupations eligible, INCLUDING Veterans and Active Duties Military Personnel.
9. First-Time Home Buyers only (Have not owned AND occupied a primary residence within the past 3 years and will occupy the property as a primary residence within 60 days of closing)
———————————————————-
For more… click here for Cape Deb's Blog…..
Cape Coral Weekly Market Watch
Have questions?  Need Cape Coral Real Estate assistance?  Call Deb Cullen at (239) 233-2322 or click here…..