Cape Coral Florida Real Estate News
August 2021
Florida and National News:
Fed's Powell: There's no return to pre-pandemic economy   Read more…
July New-Home Sales up 1% as prices skyrocket   Read more…
Lot values surge at record breaking pace   Read more…
Bidding wars coming back-but in the rental market    Read more…
Hot Housing Market drives home fix-ups   Read more…
Fla.'s Housing Market continues positive trends   Read more…
Want a new home? Builders start to turn Buyers away   Read more…
Most Consumers now comfy with online closings   Read more…
Taxes, Financing, Insurance, and more:
Property insurance costs too much? 7 ways to reduce it   Read more...
On-time rent now counts in Fannie Mae underwriting   Read more…
Mortgage Rates fall for fourth week, hitting 2.78%   Read more…
What if you don't have flood insurance?   Read more…
Cape Coral and Florida News:
Fastest-growing Cities in the U.S.   Read more…
Land Sales: Going, Going and Going Up   Read more…
City of Cape Coral hopeful grant could lead to better internet service   Read more…
NAR: 19 out of 20 Metros had double digit price growth in 2Q   Read more…
Cape Coral hosts forum to discuss City's vision plan   Read more…
15 Cities owned the Wild 2020 Market – 7 were in Fla.   Read more…
New development project could begin in Cape Coral soon   Read more…
City of Cape Coral could spend millions on new parking garage   Read more…
Cities with the fastest-growing population and how the real estate market has changed in each   Read more…
Cape Coral breaks ground on operations building   Read more…
Midwest Developer plots Florida debut with major mixed-use project   Read more…
Tips:
7 things all first-time homeowners get wrong   Read more…
6 Common Real Estate Investing mistakes   Read more…
Reconsider waiving a home inspection   Read more…
———————————————————-
Thank you to all my wonderful customers who helped me make the
2020 Top Realtors in Florida list:
———————————————————-
Record low inventory!
Ready to sell?
I SOLD these and I can help you too~
Call or email Deb today (239) 233-2322  – [email protected]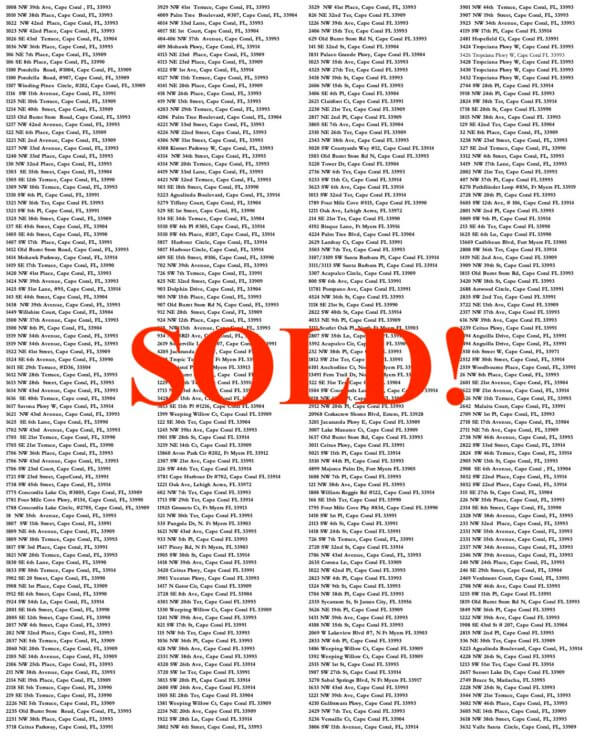 ———————————————————-
~  August's FEATURED Property ~
1022 NW 22ND ST, Cape Coral, FL …$30,900
SOUTHERN EXPOSURE — Vacant Lot located in unit 42 of the NW Cape area with lots of new construction nearby. City shows that this lot is NOT IN A SPECIAL FLOOD HAZARD AREA. Easy drive to Shopping, Restaurants and more… Come take advantage of the deals while they are still available…. Imagine building your dream home in this beautiful neighborhood. Now that is living the Paradise dream…. Or keep as an INVESTMENT as we watch the City continue to grow!!! Cape Coral offers Saltwater Boating Access from several Community Boat Ramps located throughout the City, which will give you access to the Gulf of Mexico, beaches, and surrounding islands such as Cayo Costa, Cabbage Key, Sanibel, Boca Grand. Easy access to Downtown Fort Myers only about 10 miles away. Plus, you'll love the fact that this homesite is only about 30 miles to the Fort Myers Int'l Airport, 20 miles to the Punta Gorda Airport and about 3 mile to Coral Oak's 18-hole Championship Golf Course….. CALL TODAY!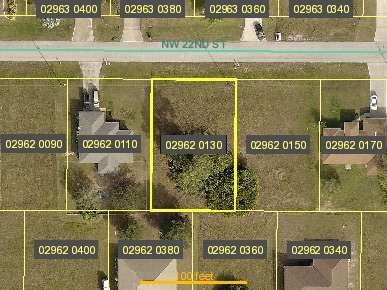 ———————————————————-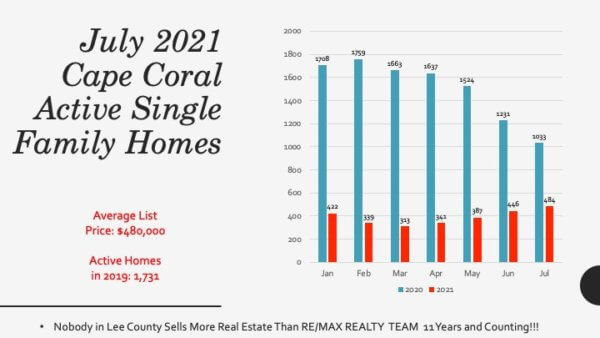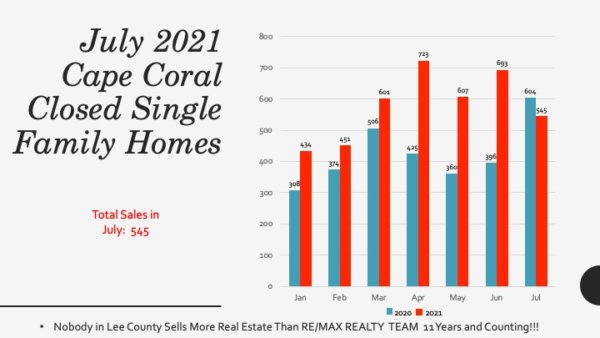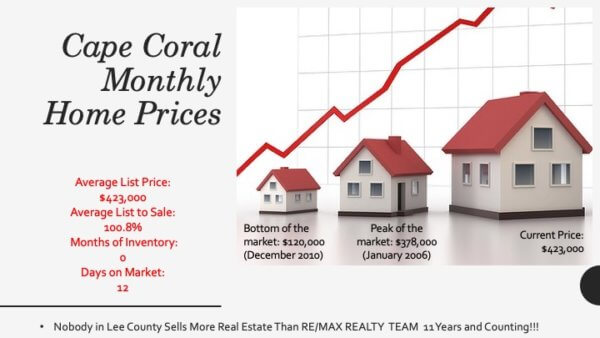 ———————————————————-
Backyard News:
"Cape Coral"
Although inventory levels remain low, they are the highest they've been all year, with an increase nearly 9% month over month. This slight increase in active inventory should continue throughout the rest of the year, with marginal increases each month.
545 total units closed in July, although the numbers appear troubling, they are skewed by last year's pandemic. July of 2020 was when the market recovery began, hence the percentage changes and the inclusion of two months in one.
A single family home in Cape Coral averaged $423,000 last month, that's 12% over peak prices and a $100k gain in one year.
"Fort Myers News"
Four months of consecutive inventory increase, although new inventory is not a primary indicator in determining the health or volatility in a market, it is one that needs to be closely observed.
An increase in inventory; regardless of how minimal, will reflect in the number of sales reported in any given market. Fort Myers' 11% gain of inventory month over month, equated to a dip in sales (11%) in July.
The upward pressure of home prices continues to heighten affordability concerns. Fort Myers exceeded peak prices last month by 9% and jumped nearly 22% from a year ago.
———————————————————-
News from the
NORTHWEST NEIGHBORHOOD ASSOCIATION….
for more info on membership click here…
We've been following the progress of an affordable housing project coming in the form of 96 apartments along the western edge of the Sam's Club property and east of the mobile home park next to Danny Yates. There will be three buildings of three stories each and will run in a straight line from north to south on the property. That project, by Civitas, is well on its way through the permitting process and should be breaking ground soon.
Now, there is a plan in the early stages for a totally separate apartment complex that will be going up to the east of the Civitas development. Known as The Club of Cape Coral, the complex will sit behind Culvers and the Med Express on the
western edge of Sam's parking lot
and will feature 195 apartments.
When you combine these two projects with the 280 apartments of the Palms at Cape Coral, currently going up next to the Fox Studios, there will be 571 residential units in about a mile-long area popping up in a short period of time. It's a big plus for a city trying to provide for a growing population.
Below are some renderings of what The Club may look like
In case you forgot or haven't been reading the signs along Burnt Store Rd., that groundbreaking activity you see on the south side of the 7/11 on Tropicana is for the Hideaway Storage Facility. It will provide about 74,000 sq. ft. of storage.
An HCA facility similar to the facility going up on Pine Island Rd.
Luxury RV Park at Tranquility Lake
The Phase 2 plan for the Luxury RV Park at Tranquility Lake was just submitted to the city for review.
Phase 2 consists of 52.12 acres and includes 358 motor coach sites. Combined with the 144 sites in Phase 1, there will be a total of 502 sites. Phase I covers 36.26 acres. Overall, amenities include a welcome center with gate house, a restroom/laundry area, dog park, common space, private streets, dock, swimming pool and tennis courts. It all starts with the rework of Durden Parkway, at developer's expense, for safe entry/exit.
The RV Park will be operated by Equity Lifestyle Properties Inc., a leading owner and operator of manufactured home communities, RV resorts and campgrounds. Equity Lifestyle manages 434 properties throughout the U.S. and Canada.
Last month, we noted the Walmart Supercenter is back on the radar for SW Pine Island Road across from Bubba's along Saddlebrook Rd. The plan is under review by the city. Now, to the west of the Walmart site is a preliminary plan for some sort of distribution warehouse going up. Known as "Project Lake Union", it's hard to pinpoint which company is involved, so we won't speculate. Any distribution center will bring a lot of jobs to Cape Coral and that's something to look forward to. We'll keep you posted as information becomes available.
                    Proposed distribution center on SW Pine Island Rd. is 181, 500 sq ft
For more… click here for Cape Deb's Blog…..
Cape Coral Weekly Market Watch
Have questions?  Need Cape Coral Real Estate assistance?  Call Deb Cullen at (239) 233-2322 or click here…..