Cape Coral Florida Real Estate News
July 2021
Florida and National News:
Home prices increase: The highest in more than 15 years   Read more…
New Fla. laws go into effect July 1   Read more…
Gen Z is getting ready to enter the housing market   Read more…
Canada to reopen its boarders on Aug. 9   Read more…
Yes, Florida, people are listing homes for sale   Read more…
Why is the market white hot? No, it's not the Pandemic   Read more…
Taxes, Financing, Insurance, and more:
New challenge to rising supply cost; replacement coverage   Read more...
Can you afford a new roof?   Read more…
Mortgage Rates fall for fourth week, hitting 2.78%   Read more…
Cape Coral and Florida News:
Tips:
6 Gardening misconceptions to nip in the bud   Read more…
How can you tell if a decor trend is on its way out?   Read more…
Refresh your backyard on a budget   Read more…
Nature and Parks:
———————————————————-
Record low inventory!
Ready to sell?
I
SOLD

these and I can help you too~
Call or email Deb today (239) 233-2322  – [email protected]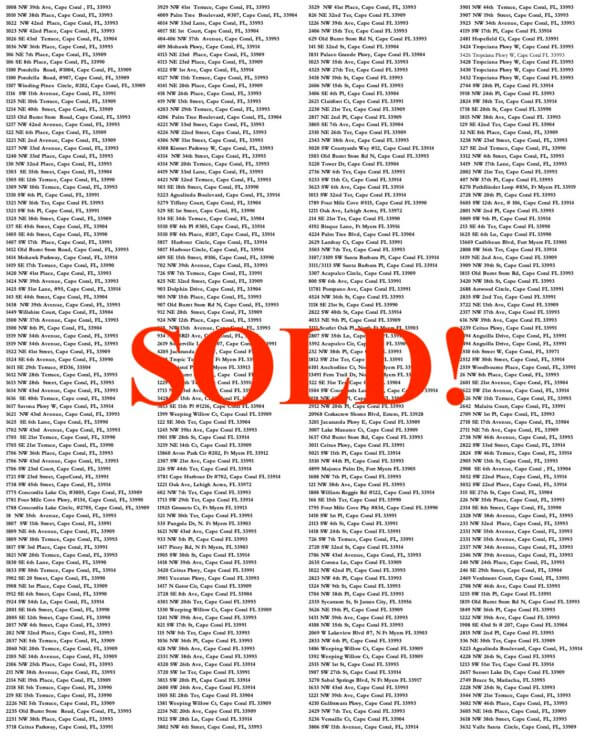 ———————————————————-
~  July's FEATURED Properties ~
19 Old Burnt Store Rd, Cape Coral  FL …REDUCED to $199,900

Great BOATING ACCESS from this WATERFRONT GULF ACCESS LOT located across from the much talked about, future SEVEN ISLANDS Development Project. Approx. 80'x125'–this lot is located on the 100' Sirus Canal in unit 59. City WATER/SEWER are almost finished. Imagine building your dream home…walking out your back door…. getting in your boat and heading out to anywhere in the world. Now that's ACCESS! Or sip your coffee poolside as you watch the sun rise with EASTERN EXPOSURE. Close to the bridge for QUICKER boating access out to the Gulf of Mexico, beaches, and surrounding islands such as Cayo Costa, Cabbage Key, Sanibel, Boca Grand…. Not to mention…this area offers some of the best fishing to be found anywhere in the world. You'll also love that it is only about 4 miles away from a 18-hole Championship Golf Course. Don't miss out on this up and coming area located in the City of Cape Coral's Vision Plan area with lots of custom homes being constructed in the neighborhood. Close to shopping and restaurants and more. Ft Myers Int'l airport is only about 30 miles away & Punta Gorda airport approx 20 miles away.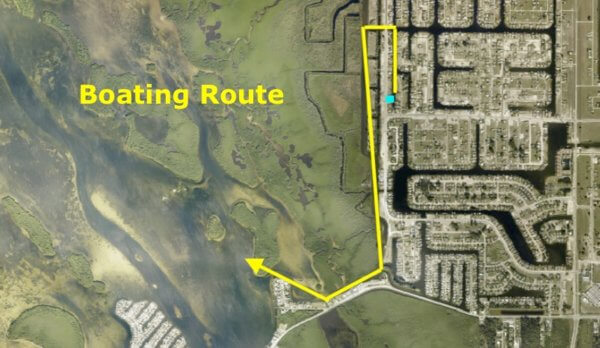 ———————————————————-
Cape Coral Off-water Lot Inventory vs. Sales:

Cape Coral Gulf Access Lot Inventory vs. Sales:

Cape Coral Single Family Home Inventory:

Cape Coral Single Family Home Sales:

———————————————————-
Backyard News: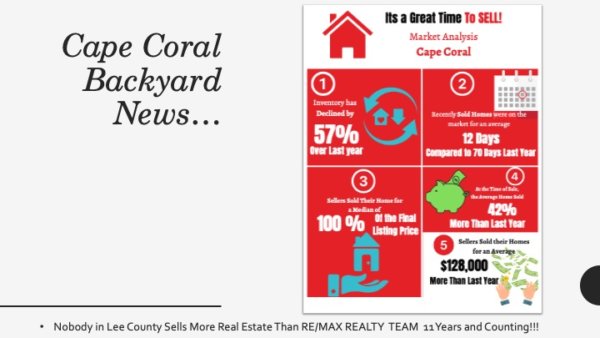 "Cape Coral"
The sharp inventory losses we've seen all this year and in recent months have moderated slightly. Inventory rose marginally in the 2nd quarter by approximately 9% as was the case in June. Total homes in Cape Coral are currently in the 446 range up 15% month over month.
Existing home sales rose last month to 693 and our market experienced a gain in sales year over year. Although housing sales are up by 75% the comparison is heavily skewed due to the market "shut down" last year.
Lack of inventory is causing astronomical prices increases this year as prices reach the $434k mark. The average single family home rose by 42% year over year.
"Fort Myers News"
Inventory levels rose for the third month in a row in June, this latest shift may be sneak-peak into a more balanced market in the upcoming months.
Sales rose in June to 442, keeping the months of available inventory to zero. Recently sold homes were on the market for an average of 22 days down from 73 days last year.
Home prices remain high, with double digit gains year over year. The average sales price rose to $491k passing their peak growth rate of 2005.
———————————————————-
Pine Island Road Corridor Continues to Witness Growth
Construction activity continues along the Cape's "Economic Spine" with more than $300M in the works and in permitting. Development activities include:

Phase I of an 80 room rehabilitation hospital is under construction at the southwest corner of Pine Island Road and Pondella Road;

Fawcett Memorial Hospital has broken ground on a 12,000 sq ft emergency medical clinic on the south side of Pine Island Road just west of Santa Barbara Blvd;

Fairfield Inn by Marriott behind the Outback Steakhouse is now open;

 A 280-unit multi-family development project with five buildings and four stories is under construction on the north side of Pine Island Road just west of Nicholas Parkway (next to Fox-4);

Crunch Fitness will open a new 19,000 sf facility on the south side of Pine Island Road just west of Nicholas Parkway in the next few months;

Mellow Mushroom, located at 53 NE Pine Island Road (next to Gator Mike's), is a 4,800 sq ft restaurant that hopes to break ground by Dec. 2021;

Farmer Joe's Market is under construction on the north side of Pine Island Road just east of Chiquita Blvd.

There are several more projects in the works which will significantly impact jobs and the City's tax base over the next year.
For more… click here for Cape Deb's Blog…..
Cape Coral Weekly Market Watch
Have questions?  Need Cape Coral Real Estate assistance?  Call Deb Cullen at (239) 233-2322 or click here…..