Cape Coral Florida Real Estate News
January 2021
State and National News:
'The Supermarket effect on home values   Read more…
What real estate has to be grateful for in 2020  

Read more…

2021 Rental predictions   Read more…
Landlord relief is on the way but timeline unclear  

Read more…

Survey: Homeowners want more kitchen storage  

Read more…

Is Wall Street relocating to Fla. sunny shores   Read more…
Taxes, Financing, Insurance, and more:
If a mortgage co-signer dies, who inherits the home?   Read more…
Cape Coral and Florida News:
Southwest Florida homes sold as soon as they are put on the market  

Read more…

Cape Coral is where more young residents are buying homes 2021  

Read more…

Burnt Store South segment widening has begun  

Read more…
Tips:
These will be the top kitchen trends of 2021  

Read more…

What not to do in a bathroom renovation   Read more…
Unbelievable DIY mistakes you won't believe  

Read more…
Nature and Parks:
———————————————————-
NOW IS THE TIME TO SELL !!!
***   RECORD LOW INVENTORY   *** 
***   It's a Sellers Market ! ***
HOMES AND LAND are selling quick!!!
I SOLD these and I can help you too! 
Call or email Deb today (239) 233-2322  – [email protected]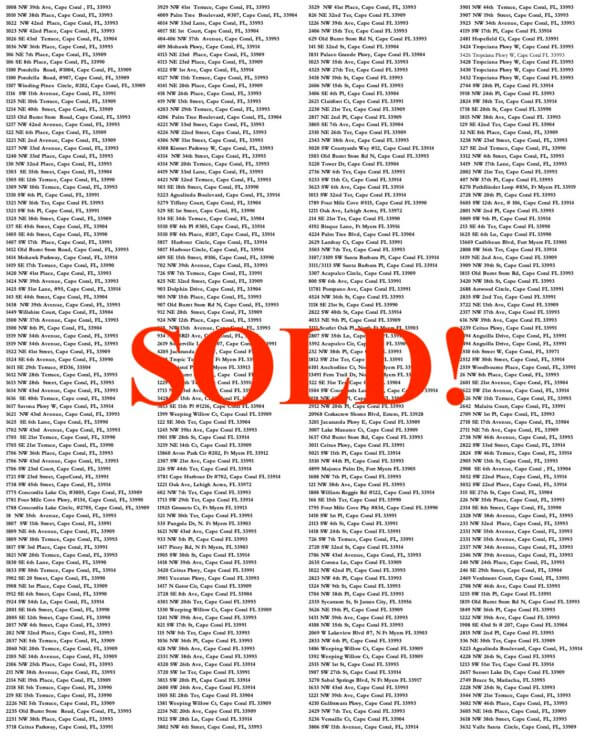 ———————————————————-
~  January's FEATURED Property ~
Waterfront Lot with access to the Lakes…
327 SW 21st St, Cape Coral  FL … Only $49,000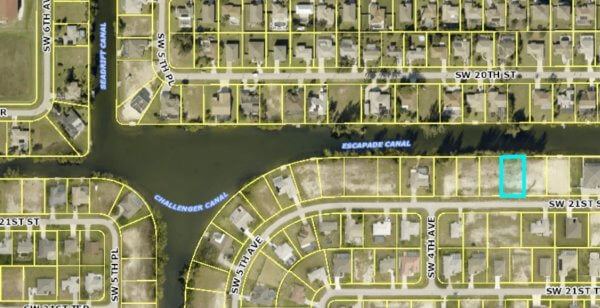 ———————————————————-
HOMES ARE SELLING QUICK…..
INVENTORY IS GETTING LOWER AND LOWER…
OFF-WATER LOTS ARE SELLING QUICK…
GULF ACCESS LOTS ARE SELLING QUICK….
Backyard News:
"Cape Coral"
Regardless of all state/local restrictions, 2020 will go down in history as the best year ever recorded for sales in Cape Coral. 618 closings in December was the highest single month on record.
Active single family homes the lowest they've ever been at 568 will continue to cause prices to escalate, the average single family home sold for $366,000 in December.
While prices have steadily increased throughout the years and specifically in 2020, they remain roughly $12,000 from peak prices in 2006. Prices remain 7% below the national average for December.
"Fort Myers News"
The Fort Myers market has broken all sorts of records in 2020 and December's total closings of 468 is just another one to add. Sales in this market exceeded 4,000 for the year. The highest selling year in history.
The result of a strong buyer demand and limited inventory was brought prices to an increase of 14% and an average home sale price of $379,000 in 2020.
No room to catch up to "Peak Prices" in this area, prices exceeded the once peak of $435,000 of 2005.
"Industry News"
The URLA (Universal Residential Loan Application/1003) is changing effective March 1, 2021. The purpose is to provide greater efficiency, transparency, and cleaner overall Loan Application. A YouTube video of some changes link is provided for your convenience and review.   Video 3: Borrower information – YouTube
The National Reverse Mortgage Loan Limit (FHA Loan Amount) for seniors has increased to $822,000. Reverse are a wonderful program providing liquidity for borrower's 62 years of age or older. Utilizing this program enhances the borrower's purchasing power without ever having to make a monthly payment on the loan until they vacate the property as their primary residence or death. If death is of a spouse, the remaining spouse can remain in the home and enjoy all of the benefits this program offers.
Appraisal Cost are increasing. I have received memorandums recently from a few lenders regarding this. Conventional appraisal cost is around $485.00 with FHA costing $520.00.
———————————————————-
For more… click here for Cape Deb's Blog…..
Cape Coral Weekly Market Watch
Have questions?  Need Cape Coral Real Estate assistance?  Call Deb Cullen at (239) 233-2322 or click here…..