Cape Coral Florida Real Estate News
October 2019
State and National News:
Taxes, Financing, Insurance, Scams, and more:
Cape Coral and SW Florida News:
Real Estate Tips:
20 crazy cleaning tips that actually work   Read more…
10 ways the average American home is different today than it was in the '60s   Read more…
Last-minute Halloween Home and Yard Decor   Read more…
Nature and Parks:
Counties discuss potential partnership to protect SWFL's coast   Read more…
NAR Survey: Home Improvement project worth cost and time   Read more…
3 things you may not have known about butterflies and why they matter   Read more…
———————————————————-
~  October's FEATURED Properties ~
3011 Ceitus Parkway, Cape Coral  FL —  $459,000
RARE OVERSIZED OASIS!!! Have you been searching high and low for an exclusive piece of Paradise? This is it! Stunning INTERSECTING & BASIN VIEWS from approx 255 ft of waterfront. Lush landscaping! Recently resurfaced TENNIS COURT with fiberglass mat, new net & backboard. Solar and heated POOL with waterfall. Great room OPEN FLOOR PLAN with sliders that pocket behind the wall. Two Master suites; one with large sliders & entry to pool, waterview, walk-in closet, & en suite bath. The other with en suite bath and office with separate entry. Guest bedroom has POOL BATH nearby. Owners have made substantial improvements in the past few years: NEW high efficiency a/c system, NEW hot water heater, entire house re-piped, NEW gorgeous black aluminum FENCE, upgraded lights and fixtures, Suntamer window filters for energy saving, NEW roof on WORKSHOP along with updated electrical & insulation, GRANITE & STAINLESS appliances, 8" of attic insulation, HUGE BONUS ROOM added, and more… City water/sewer on the way. Water ASSESSMENT PAID. Only about 28 miles from the Ft Myers Int'l Airport and 21 miles to Punta Gorda Airport. Walking distance to shopping, restaurants & more…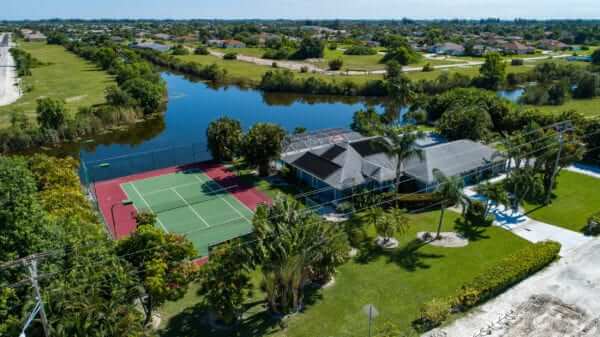 ———————————————————-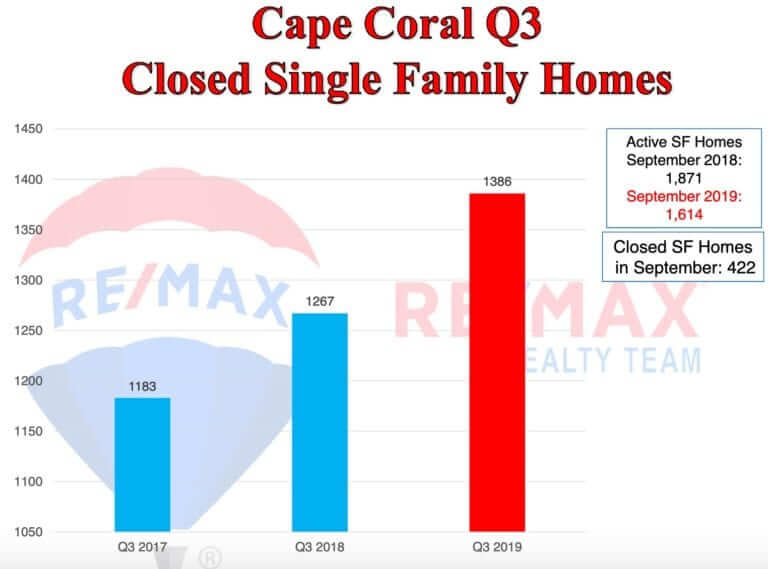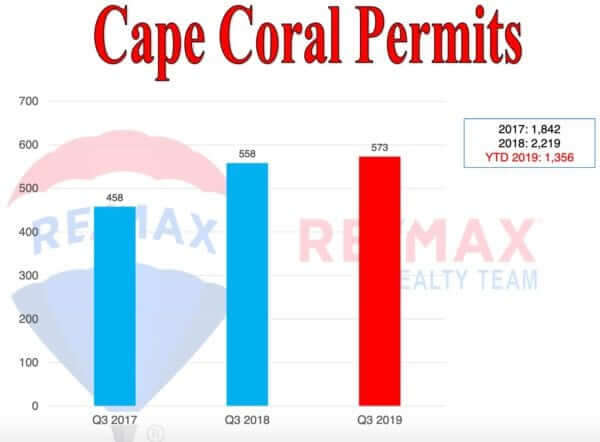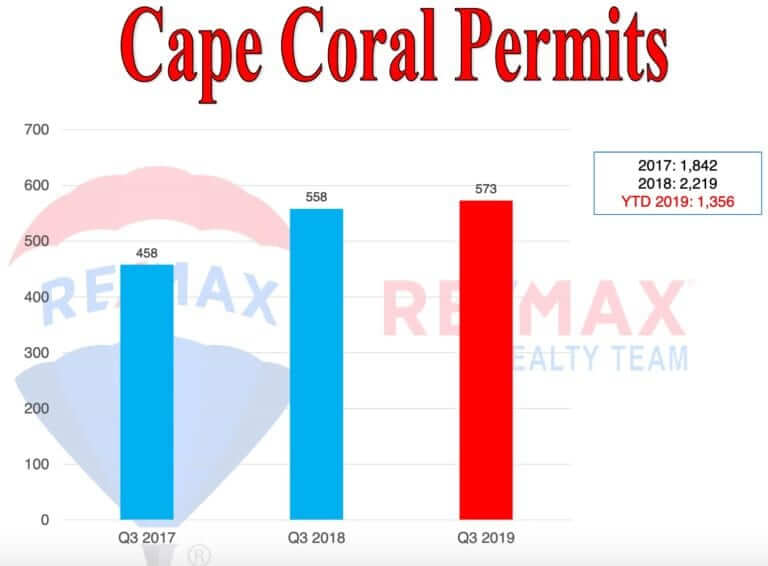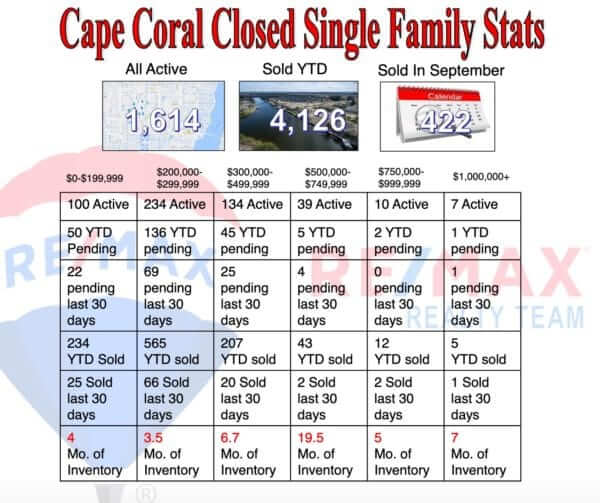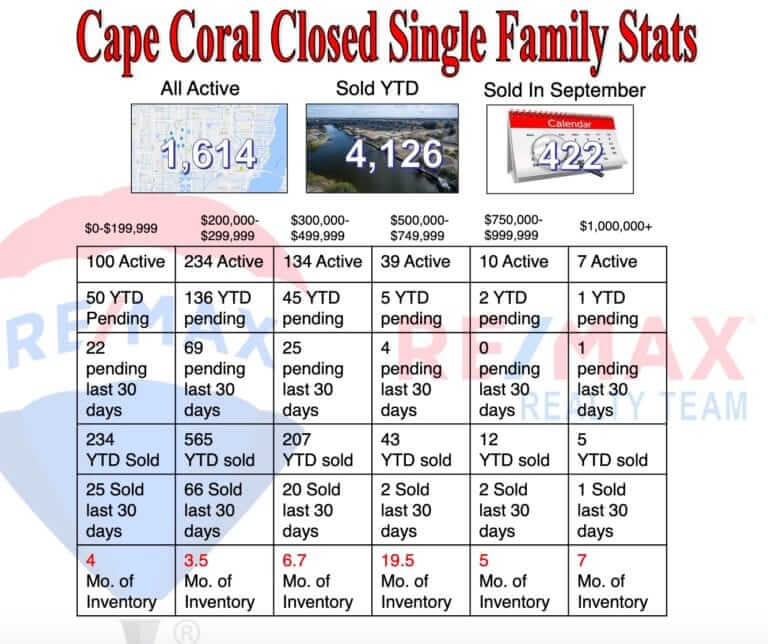 ———————————————————-
Backyard News –
"Cape Coral"
Single family homes sales are up by 9% from last year for the 3rd quarter, sales for September totaled 422 the single most reported transactions in over 8 years.
Third quarter might've started as previous years but that quickly changed not only with closings but also with active inventory. Levels have continued falling for the last 6 months and are currently the lowest they've been in two years.
Prices in Cape Coral have reached the $300k mark again, although still approximately 22% off peak prices, the 12% gain over last year have many questioning did they miss buying low!
Inventory levels and sales almost always go hand in hand, prices on the other hand, usually lag by a few months. If listings continue to fall, one can expect sales to rise and prices to rise accordingly.
"Fort Myers News"
Highest number of closings in September in over 8 years, total reported closings were 307. The third quarter of 2019 exceeded that of last year by almost 20%.
Inventory fell again last month to the lowest number of active homes for this market in over four years.
Prices and appreciation eerily similar to those of Cape Coral, both entry points have risen and both have double digit gains in average sales prices.
Permits are up in Fort Myers, of all the closings in the Fort Myers market, new construction makes up an estimated 17%.
For more… click here for Cape Deb's Blog…..
Cape Coral Weekly Market Watch
Have questions?  Need Cape Coral Real Estate assistance?  Call Deb Cullen at (239) 233-2322 or click here…..