Cape Coral Florida Real Estate News
August 2019
State and National News:
Taxes, Financing, Insurance, Scams, and more:
Equifax Data Breach Victims Should file Claims: Here's How   Read more…
Cape Coral's proposed FY2020 budget would lower property tax rate   Read more…
Cape Coral and SW Florida News:
Real Estate Tips:
17 Things that make your house look dated   Read more…
Nature and Parks:
———————————————————-
~ Two August's FEATURED Properties ~
2230 NE 21ST TER, Cape Coral  FL —  $44,900
VIEWS! VIEWS! VIEWS! Gorgeous SOUTHERN EXPOSURE views looking across the NECTAR BASIN all the way down to GARDEN LAKE. This OVERSIZED – TRIPLE LOT has almost ½ mile length of water views. Rare lots like this don't come on the market often so hurry!!! This home site is located in Unit 33 — an up and coming area. And great news….Flood map shows that this lot is NOT in a Special Flood Hazard Area. EVERYONE IS MOVING TO SUNNY SW FLORIDA!!! Blue skies, lots of sunshine and beautiful palm trees. Imagine building your dream home in this lovely community and living the Paradise dream…. Or keep it as an INVESTMENT as we watch the City grow!!! Cape Coral offers Saltwater Boating Access from different Community Boat Ramps located throughout the city, which will give you access to the Gulf of Mexico, beaches, and surrounding islands such as Cayo Costa, Cabbage Key, Sanibel, Boca Grand and more… Not to mention…SW Florida offers some of the best fishing to be found anywhere in the world. You'll love that this lot is only about: 22 miles from the Ft Myers International Airport and 20 miles to Punta Gorda Airport. Short drive to shopping, restaurants, and more…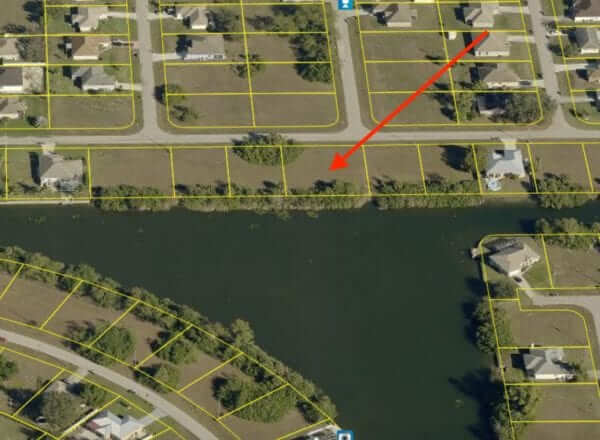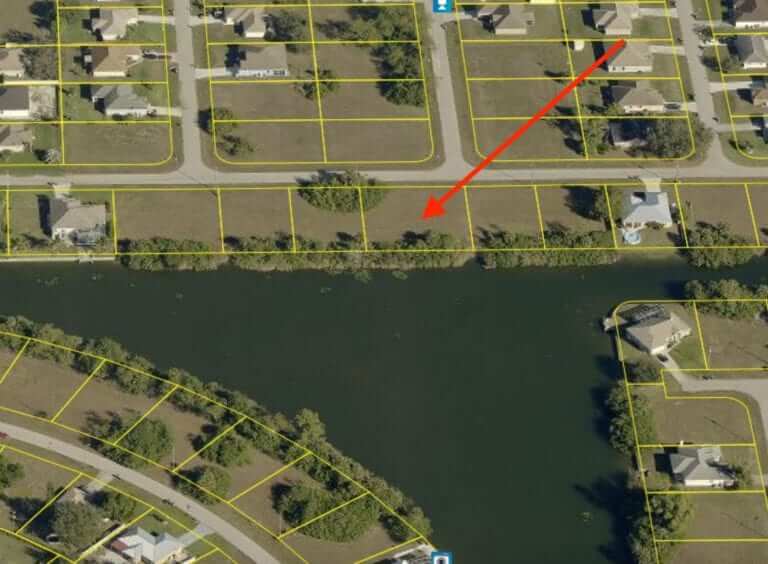 2331 NW 38th Ave, Cape Coral  FL —  $56,900
WATERFRONT lot has BOATING ACCESS TO THE GULF OF MEXICO and beyond. EASTERN EXPOSURE will give you the sunrises that you desire…..Lot is located on the Blue Runner Canal toward the western section of Unit 61 for faster boating access. This area is part of the City of Cape Coral's New Vision planning area with lots of new construction nearby. Don't miss out on this up and coming neighborhood. Imagine building your dream home….walking out your back door….getting in your boat and heading out to anywhere in the world….now that is ACCESS!!! Boating access to the Gulf of Mexico, beaches, and surrounding islands such as Cayo Costa, Cabbage Key, Sanibel, Boca Grand, etc. This area offers some of the best fishing to be found anywhere in the world. You'll also love that this lot is approx. 2 mile from an 18-hole Championship Golf Course. Easy access to the Fort Myers International airport only about 30 miles away and Punta Gorda airport about 20 miles. INVESTORS: Don't miss out on this up and coming area with lots of new Custom homes being constructed in the neighborhood. Don't wait…call today!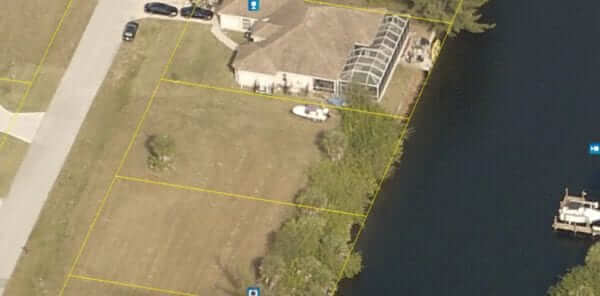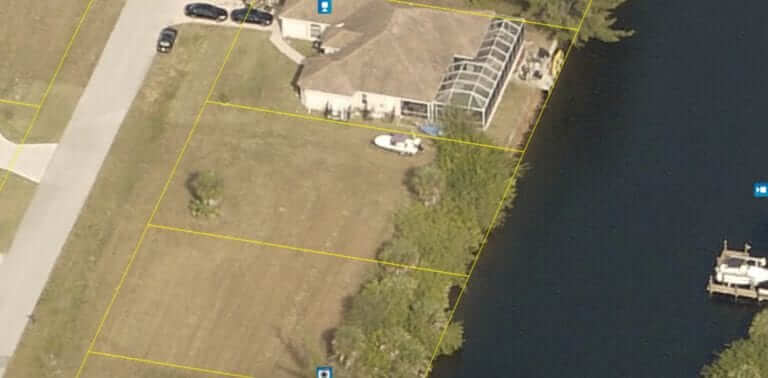 ———————————————————-
COMING SOON!!!
Stunning waterfront pool home with tennis court, workshop, two master suites, and VIEWS VIEWS VIEWS…. RARE FIND!
Call Deb today for more info 239.233.2322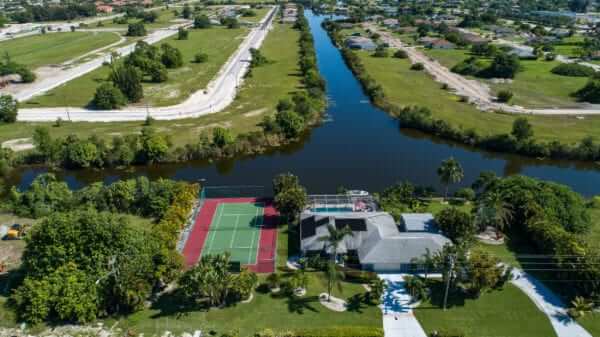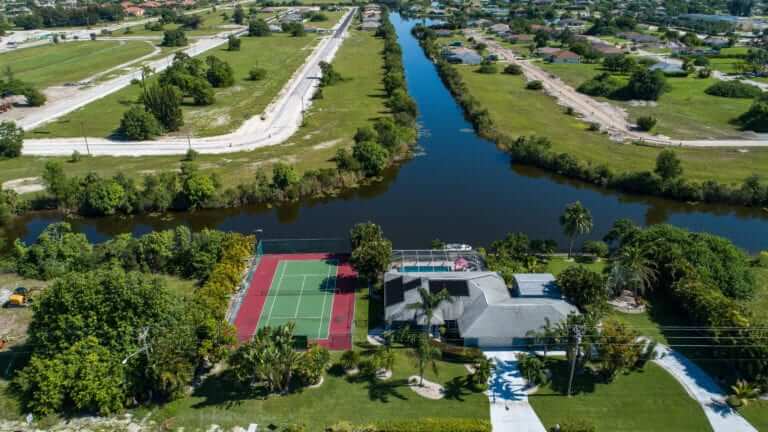 ———————————————————-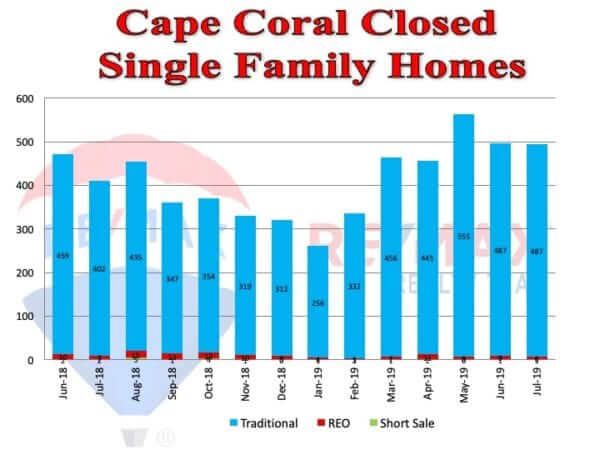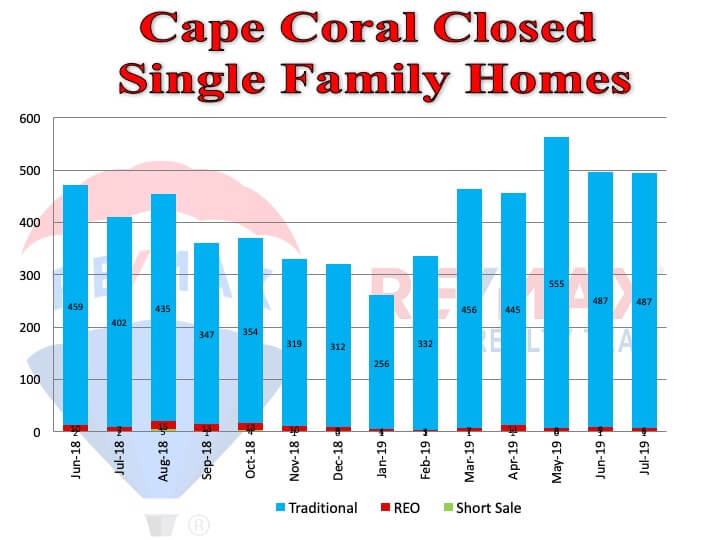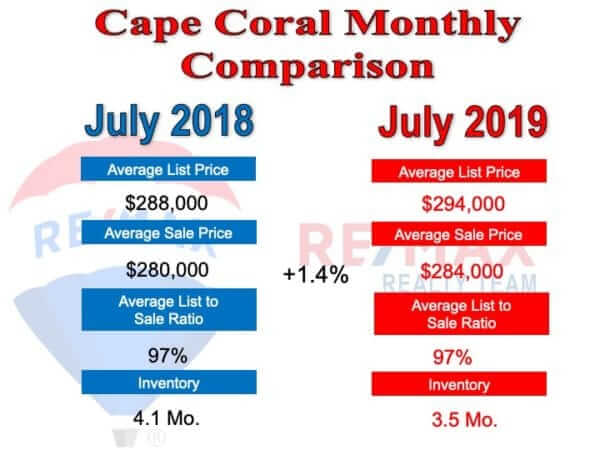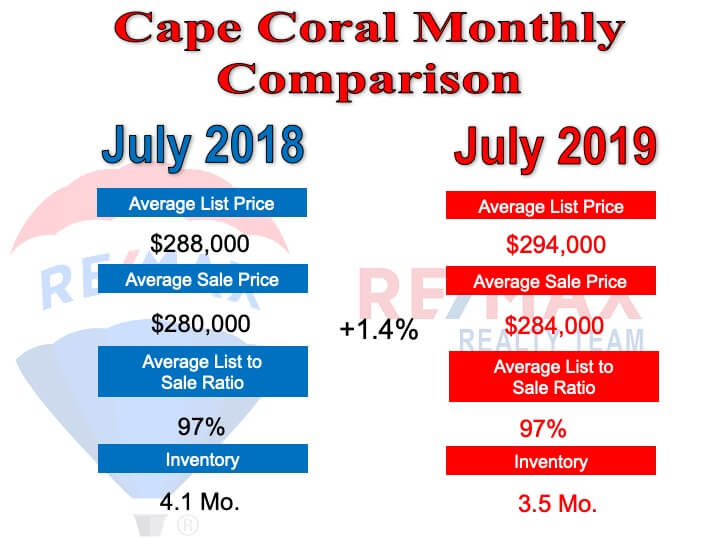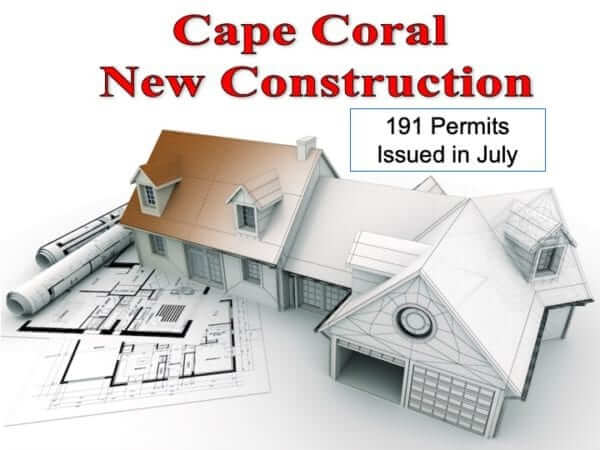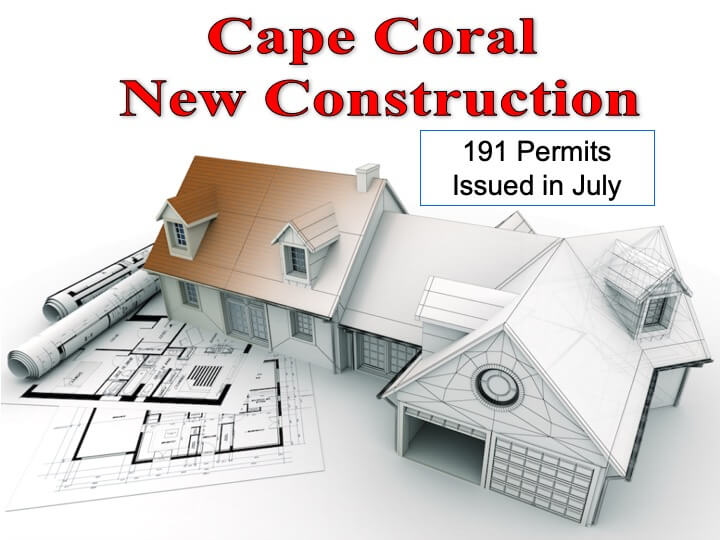 ———————————————————-
Backyard News –
"Cape Coral"
Active inventory continues its decline this month by nearly 10%. Active homes total 1,700 lower than that of 2018, if this trend continues higher home price appreciation may make a comeback.
Sale comparisons throughout the quarters (2018 and 2019) illustrate a competitive 2019. With only 45 days into the 3rd quarter, Cape Coral sales make up nearly 80% of Q3 2018.
Less months of inventory this year vs. last year and the possibility that they will continue their decline may take prices to double digit gains.
While new construction has been unseasonably low this year, Cape Coral is off by 7% (FY 2018 and FY 2019) with two months remaining. 191 permits were issued for July an increase of 70% in a month.
"Fort Myers News"
Inventory levels in Fort Myers have fallen by 27% since their peak earlier this year. Inventory fell again last month to 1,354 even though inventory levels have consistently dropped this year, the number of new homes vs. those coming off the market has caused a surplus meaning it's unlikely that the decline will continue in the upcoming months.
Fort Myers sales last month totaled 347 up 15% from a year ago. There were over 2,800 sales to the end of Q3 in 2018, thus far (2019) sales have totaled over 2,200 meaning we are 21% short of exceeding 2018.
While a 10% drop in sales prices year over year can't be ignored, one must consider all the factors. There were 11 homes over a million last year vs. 8 this year and of those 11, 3 were over $2MM.
New construction permits up in Fort Myers to 222 a rise of 38% in one month.
"Industry News"
Talks are being proposed with the FHA to remove mortgage insurance similar to a conventional loan. Once a 78% LTV has been reached. Stay tuned for more info.
Fannie and Freddie are rolling out programs to make buying a manufactured home the same as properties built on site. Fannie Mae, which plans to buy between 250 and 500 loans through the program in 2019, hope that their involvement will transform a market with opaque financing into one that operates like the conventional mortgage market. They also hope to help low- and middle-class Americans become homeowners.
FHA's announces that it will reduce the LTV/CLTV from 85% to 80% for cash out refinance transactions. This change is effective for case numbers assigned on or after September 1, 2019. For transactions with case number issued prior to September 1, 2019, the current 85% LTV/CLTV is permitted.
For more… click here for Cape Deb's Blog…..
Cape Coral Weekly Market Watch
Have questions?  Need Cape Coral Real Estate assistance?  Call Deb Cullen at (239) 233-2322 or click here…..