Cape Coral Florida Real Estate News
June 2019
State and National News:
Taxes, Financing, Insurance, Scams, and more:
Gov. DeSantis signs 'AOB' insurance reform bill   Read more…
Congress extends flood insurance through Sept   Read more…
SCAM ALERT: Getting mail from County Records, LLC?  Ignore it   Read more…
Cape Coral and SW Florida News:
Real Estate Tips:
Inexpensive ways to stage a home like a pro   Read more…
These are the hottest paint colors right now, according to Google   Read more…
19 Things you can add to your home that Marie Kondo would approve of   Read more…
Nature and Parks:
Fertilizer ban begins in Cape Coral   Read more…
Cape Coral could designate city-owned land for Gopher Tortoise habitat   Read more…
Cape Coral's Yellow Fever Creek Preserve is hidden gem   Read more…
———————————————————-
~ June's FEATURED Property ~

5020 SW Courtyards Way Unit #12, Cape Coral  FL
Best kept secret in Cape Coral — only $119,000
One of the BEST kept secrets in Cape Coral…. This adorable 2 bedroom 2 bath condo is located south of Cape Coral Parkway and tucked back in a neighborhood surrounded by stunning gulf access waterfront homes. Located just a short distance away from the popular restaurants, boutique stores and marina of Cape Harbour. Corner end unit offers the utmost privacy. VAULTED CEILINGS with skylight in great room makes this home light and bright. Breakfast bar for additional dining. Split floor plan with Guest bedroom + bath sectioned off from the rest of the home with a pocket door. Master Bedroom is en suite, has a walk-in closet and a slider to an enclosed porch with plenty of privacy. Separate laundry room with WASHER/DRYER & plenty of storage. Freshly painted. Community boasts a tropical setting with lush landscaping. Entry to the Unit has a 'park like' feel. City WATER/SEWER ASSESSMENT PAID. Beautiful Community Pool and a Clubhouse that's great for events and parties. Grocery store with more shopping and restaurants are less than ½ mile away. Great investment property or seasonal residence. Easy access to the Fort Myers International airport located only 20 miles away.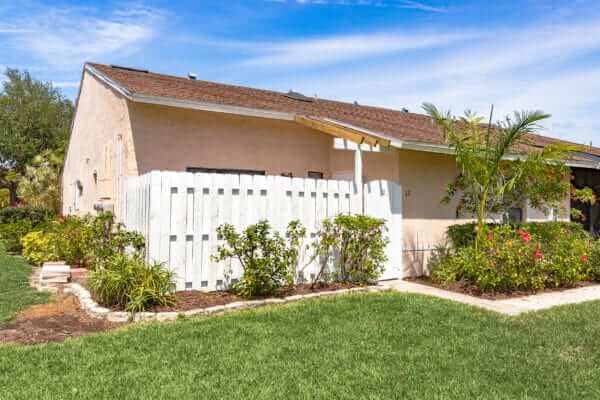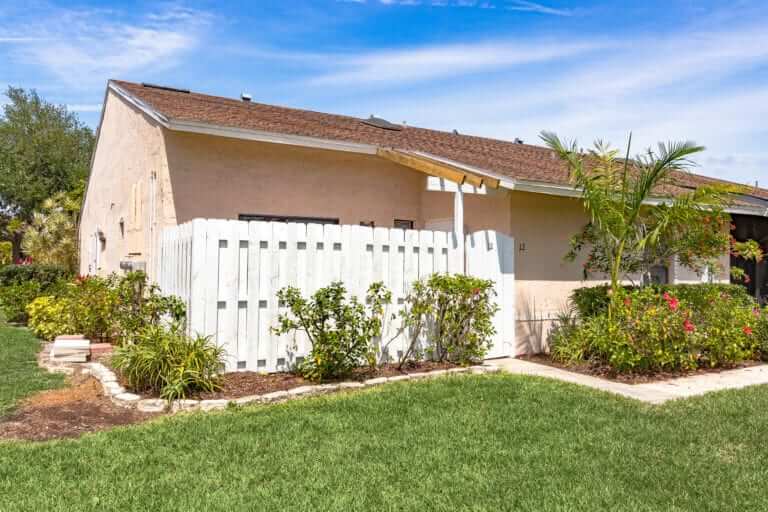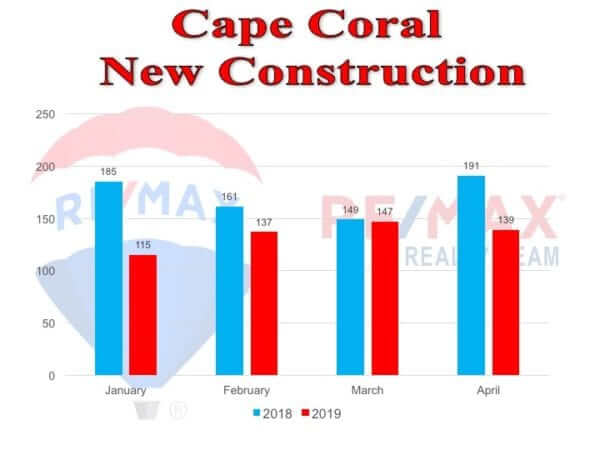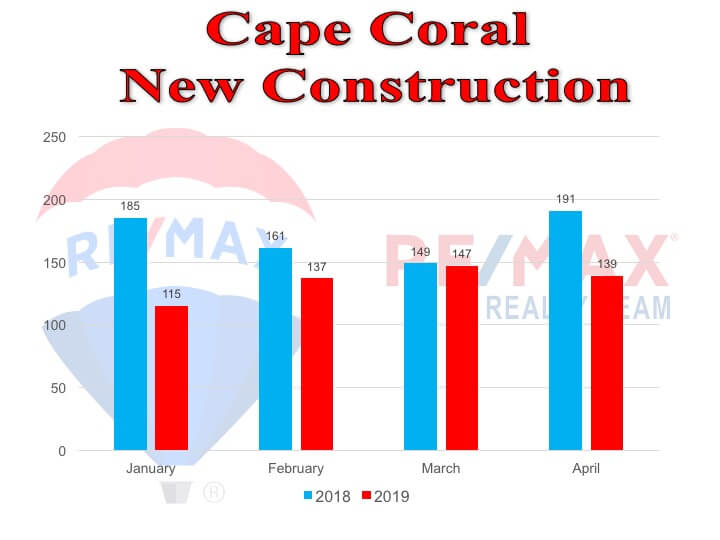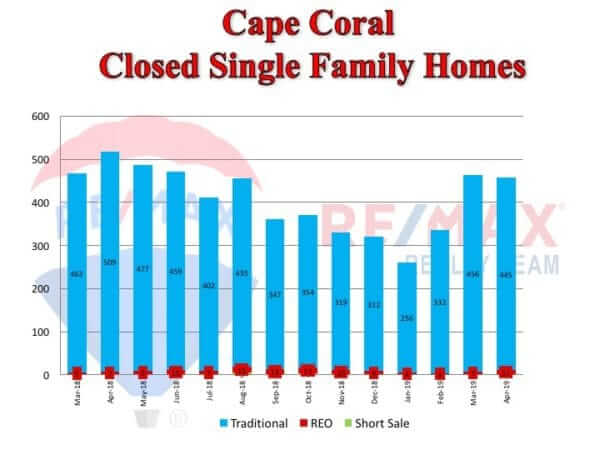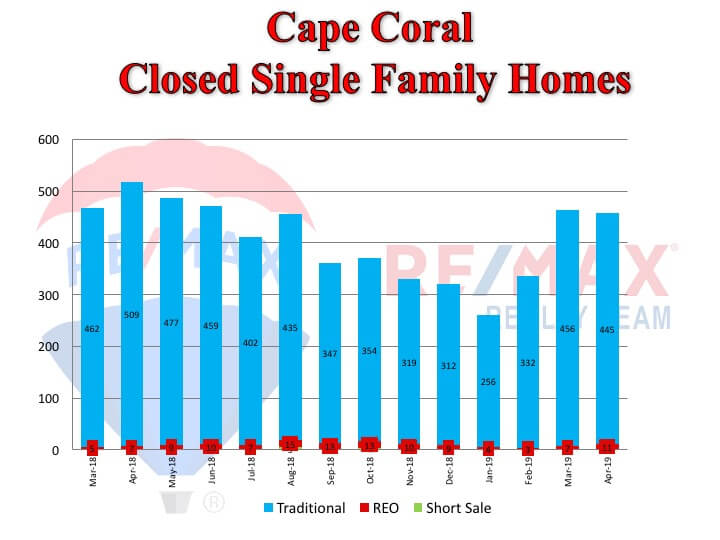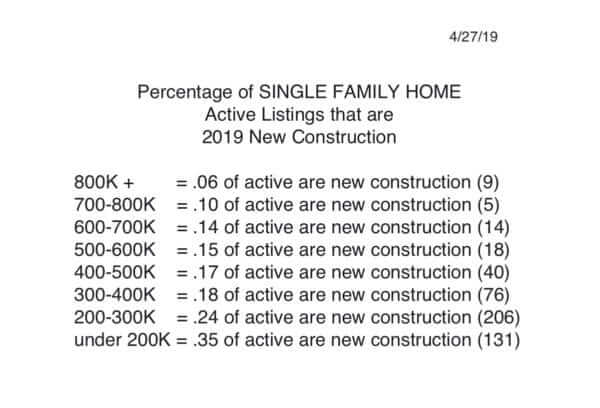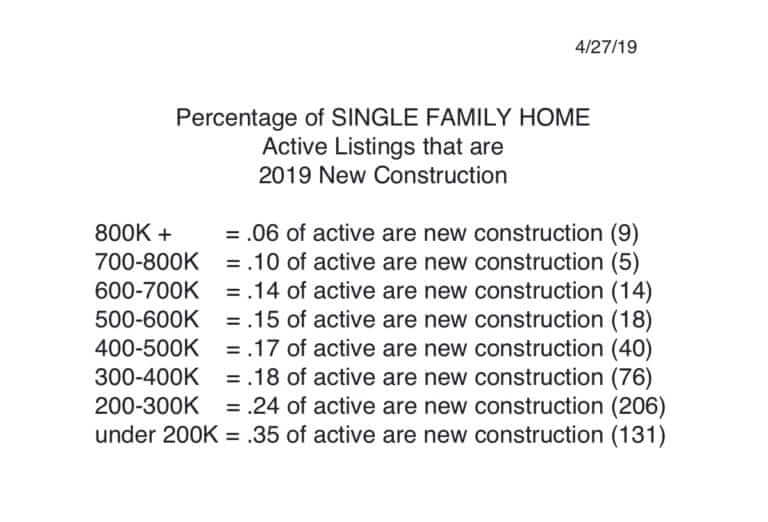 ———————————————————-
Backyard News –
"Cape Coral"
The much anticipated drop in active listings has finally begun, inventory levels dropped by 6% in one month to 2183.  Although seasonally high, the decline is within normal paces with past years.

Total closings fell from a year ago to 457 and also fell from March.  Of all the area's closings, new construction made up 10%. April 2019 is the best April in terms of sales in over 6 years.

Cape Coral breaks into the $300k mark to $302k, inventory levels although maintained at neutral levels they are a welcomed progress as we anticipate the area's first annual peak.

Sales are softening in Cape Coral and as a result builders are beginning to pull back as demand continues to weaken.  Total new permits pulled were 139 — down from 191 a year ago.
"Fort Myers News"
Active single family homes are on the decline in Fort Myers down 9% from the beginning of the year. Total active inventory is 1687.
Fort the third consecutive month, sales in Fort Myers have risen, in April reported sales totaled 355.
Although we are still considerably off from peak prices of 2005 ($478k), prices have stalled with little or no appreciation whatsoever. Will this be the first time in history where prices don't exceed previous peak prices or are we making an adjustment before we kick off?
New construction is up by 9% in Fort Myers, sales is the only area in this market where we saw a downswing.
"Industry News"
A new bill passed which will provide remedies for open and expired permits. Building Permits; Authorizes counties & local government to provide notice to certain persons; authorizes counties & local governments to charge person one search fee in certain amount; provides exemptions to certain contracting requirements; authorizes local enforcement agency to close permit; provides that contractor is not liable in certain circumstances; prohibits local enforcement agency from penalizing certain purchasers of property.Effective Date: 10/1/2019
The three well established credit reporting agencies: FICO, Experian and CreditXpert will begin taking into account new financial tools to increase low credit scores: Data from checking, banking, savings and money market accounts held over time that avoid negative balances may increase credit scores as early as this summer.       Experians program called Boost and FICO's Ultra do not qualify for Fannie Mae and Freddie Mac.       CreditXpert's Wayfinder programs allows the borrower to work with a loan officer to select a target credit score to identify a variety of ways within a designated time frame to modify accounts. The cost ranges from $75-150.
industry News: HB 447: new bill passed which will provide remedies for open and expired permits allows local governments to close a permit six years after its issuance as long as no apparent safety hazards exist. It also prevents local governments from penalizing property owners for an open permit that was applied for by a previous owner. Effective: October 1, 2019.
$682 Million for Environmental Projects – Communities throughout Florida were devastated last year by environmental issues such as blue-green algae and red tide. The Legislature responded with significant amounts of funding for environmental projects designed to address these problems. Effective: July 1, 2019.
For more… click here for Cape Deb's Blog…..
Cape Coral Weekly Market Watch
Have questions?  Need Cape Coral Real Estate assistance?  Call Deb Cullen at (239) 233-2322 or click here…..