Cape Coral Florida Real Estate news
December 30, 2017
State and National News:
Taxes, Financing, Insurance, Scams, and more:
Cape Coral and SW Florida News:
Real Estate Tips:
Nature:
———————————————————-
FEATURE OF THE MONTH :
5223 Agualinda Blvd, Cape Coral  – REDUCED TO $299,900…
Location! Location! Location! This beautiful TILED ROOF home is only about a mile from Cape Harbour; which offers restaurants, tiki bar, marina, ice cream, shopping, and more. From the moment you walk into the screened front porch you will fall in love with this home. Recently freshened up with NEW CARPET–this home shows light and bright! HEATED POOL (with solar and electric) overlooks lush landscaping providing a very PRIVATE backyard. Large family room with separate Living Room area provides plenty of room for entertaining. The Chef in the family will love the OPEN KITCHEN with the long island bar. Split bedroom plan has the Master Bedroom on one side of the home and the Guest Bedrooms on the other for the ultimate privacy. Lots of extras: A/C NEW 2014, Oversized laundry room with extra storage, washer and dryer, pocket slider and French doors which lead to the pool, and more. Gorgeous gulf access waterfront homes nearby. Easy access to Sanibel Island and Fort Myers Beach. And Fort Myers International Airport is only about 20 miles away. Hurry! This home won't last.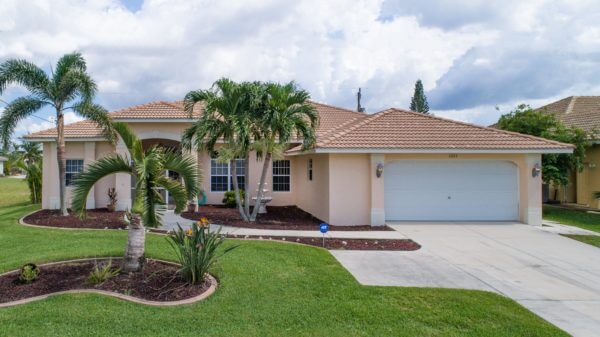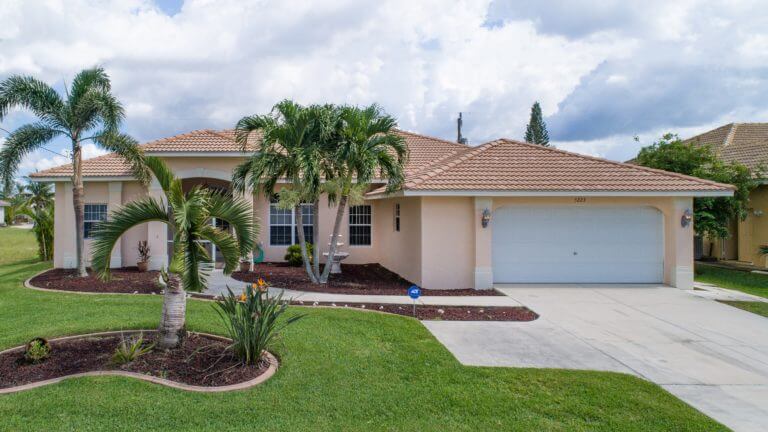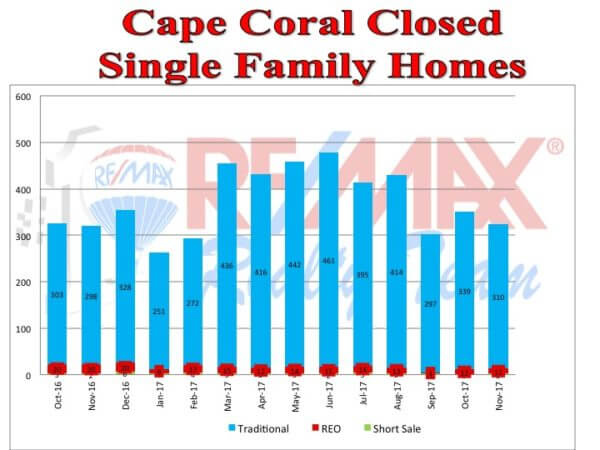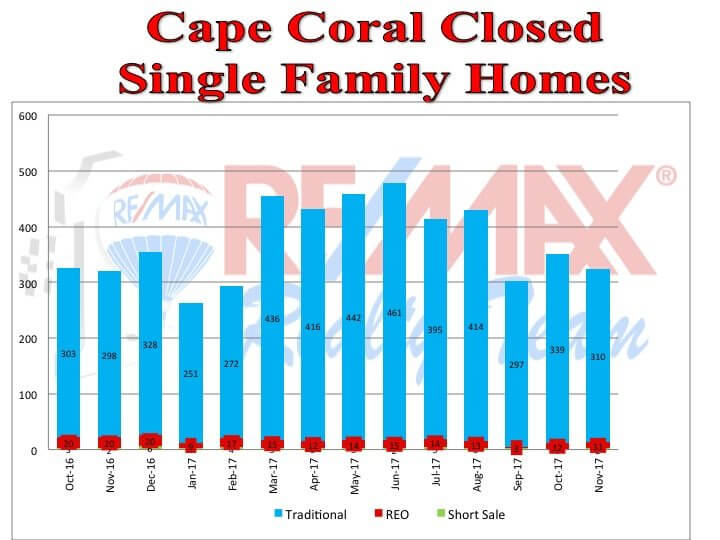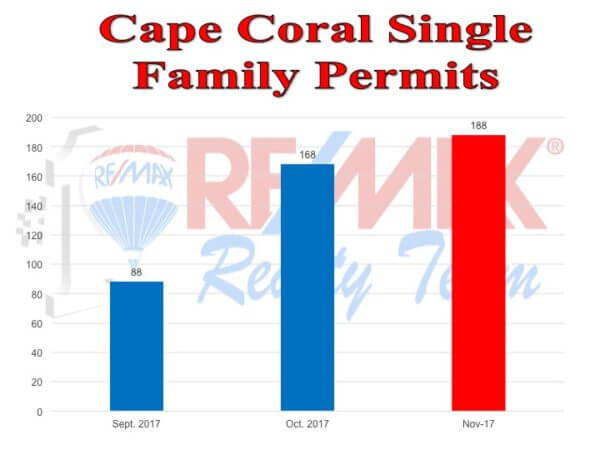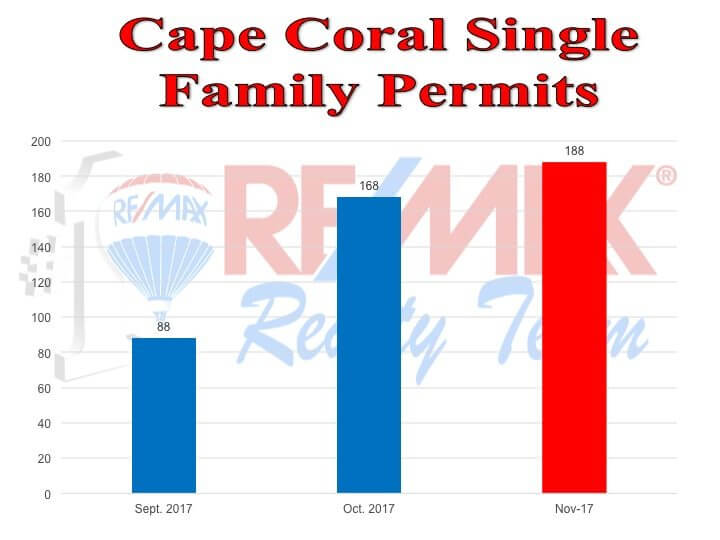 ———————————————————-
TOP FLORIDA REAL ESTATE STORIES OF 2017
Top Florida real estate stories of 2017
ORLANDO, Fla. – Dec. 22, 2017 – What 2017 event had the biggest influence on Florida real estate? Florida Realtors News editors compiled their annual list – see if you agree. Note: Florida Realtors News is on hiatus for the holidays. It will return to its five-day-per-week schedule on Jan. 3, 2018.
3 major hurricanes? Enough already
Three hurricanes battered the U.S. in 2017. Harvey hit Texas; Irma raked the Florida Keys before crawling up the Florida peninsula, and Maria slammed Puerto Rico. Realtors banded together, members donated $371,041 to the Disaster Relief Fund, and Realtors from the Keys to Jacksonville applied for aid. The storms taxed the federal government's FEMA recovery efforts and added onto the financial woes of the National Flood Insurance Program. Floridians cleaned up for weeks, debris removal didn't officially end until December, and many Floridians still wait for repairs and reimbursements. The storms will continue to affect Florida in 2018 and beyond in the form of higher insurance costs, revisited building codes, and even tighter housing issues as more Puerto Ricans who lost everything relocate to the U.S. mainland.
Rising problems with rising water
The National Flood Insurance Program (NFIP) was in trouble before 2017, and the hurricanes made things worse. Congress struggled to find a way to make national flood insurance viable financially and fair to homeowners who need coverage – a tall and almost impossible order. The U.S. House prepared a massive overhaul bill that found favor with Realtors, but the program's September expiration date coincided with the hurricanes. As a result, lawmakers kicked the can down the road to Dec. 8. When Dec. 8 drew close, they kicked the can down the road again with more short-term extensions possible. What will happen and when? The answer still isn't clear.
Tax reform: Homeownership a bit less rewarding
Washington took on tax reform this year, and the proposed changes from the Senate and the House worried Realtors. As initially proposed, the 2017 tax reform efforts made it appear that ownership isn't all that important to today's lawmakers. However, strong lobbying efforts by the National Association of Realtors® and Call for Action campaigns helped, and while homeowners lost some ground when it comes to tax deductions, things could have been worse. The mortgage interest deduction cap was reduced a bit; the rules for avoiding capital gains taxes were unchanged in a huge win; and homeowners can still deduct property taxes, albeit with a new cap of $10,000.
Won't somebody please sell their home?
In Florida, it takes an average 43 days for a new listing to go under contract, and nationally it's even quicker at 34 days, as an ocean of buyers scramble to find a home when there's a famine of listings. While major life events such as births and deaths will continue to add homes to the market, most homeowners have a lot more reasons to stay put today, including A) low mortgage rates and Save Our Homes tax breaks they'll lose if they relocate, B) an inability to find a home they wish to buy, and C) post-recession fears that make them trust the housing market less than they did in 2007. As a result, buyers have few listings to consider, assuming they have any listings in their price range at all.
The Florida Legislature: Session success
In January, Realtors trekked to Tallahassee to explain what homeowners and the housing industry need to members of the Florida Legislature during Great American Realtor Days. And by the time the Legislature wrapped up the session, Realtors got almost everything they requested. The year's victories include a cap on estoppel certificate fees, a $61 million cut to the business rent tax, the passage of a joint resolution that would shield non-homestead property owners from $725.7 million in property tax increases, and $1.2 billion in additional tax relief for homeowners.
The housing crisis is so 2007
The housing crisis turned 10 years old in August, and for many people – though not everyone – the state and nation have moved on. In most Florida cities, housing prices are within touching distance of the high value recorded during the real estate bubble. Foreclosures have largely dropped down to the normal range, and short sales are almost as rare as hen's teeth – or a great starter home for less than $100,000. Today, however, buyers must fight over new listings and often engage in bidding wars. Homeowners aren't moving, and even baby boomers are opting to rent. The market has huge potential if Realtors only had homes they could sell.
No benefit to 'assignment of benefits'
While Hurricane Irma didn't sink the Florida insurance market thanks to higher deductibles for declared storms, 2017 still saw the biggest hurricane hit in many years. But hurricanes aren't the big insurance problem. Insurers are citing a rash of claims for burst pipes and "assignment of benefits" (AOB) as their bigger financial challenge. With AOB, homeowners turn to a contractor and say, "Here – do everything for me and collect from my insurer," which sometimes leads to inflated claims and lawsuits when insurers refuse to pay. The Florida Legislature has tried and failed to reign in AOB abuse, and they're expected to try again in 2018. Until then, the cost of property insurance in Florida will probably continue going up.
It's my property. Don't tell me what to do.
Technology and the Fair Housing Act are redefining homeowners' rights. Fair housing laws protect sober homes – a step beyond a halfway house where former addicts ease back into society. Residents have federal protection, and many Florida communities balk when told their hands are largely tied if they want to regulate them or even know they exist. On another front, the internet allows every U.S. homeowner to easily rent out rooms or entire homes though short-term rental websites like Airbnb. Does a homeowner have the right to rent out a bedroom for two weeks per year? Six months? Must he register with the city? Pay taxes? And if he must register and pay taxes, how do you oversee businesses that operate almost exclusively online?
Mortgages? We're still talking about mortgages?
Before the Great Recession, mortgages were easy to get; during the recession, only buyers with stellar credit reports had a chance. By the end of 2016, buyers found it a bit easier to qualify thanks to new 3 percent downpayment options. By the end of this year, a handful of no-downpayment mortgages appeared, and reasonably qualified buyers found that they could buy a home. More importantly, Realtors all but stopped complaining about the mortgage industry. They had bigger worries in mind – like finding a home for buyers who can now qualify for a mortgage for a home they can't find. Mortgage rates – incorrectly predicted to go higher for four years – remain low by historical standards, at least for now.
© 2017 Florida Realtors
———————————————————-
Snapshot of what's new in NW Cape:
– North 2 UEP (Utility Expansion Project – aka water/sewer project) is underway. Staging has started and equipment and pipes can be seen
on varies vacant lots.
– Coral Shores Shopping Center (corner of Pine Island Rd/Burnt Store) is scheduled for a new neighbor. Auto Zone is coming to that area.
– A bank and office space is in the plans for the corner of Embers/Burnt Store Rd.
– The Kohls/Walmart Shopping Plaza (corner of Nicholas/Pine Island Rd) is getting a new neighbor too. Ground has broken for Stir Crazy Asian restaurant and other retail stores.
———————————————————-
 "Backyard News"
Cape Coral sales totaled 323 last month, while inventory levels began their ascent this quarter, October to November revealed an increase of 5%.
Inventory levels keep Cape Coral at a "neutral level", prices are up nearly 8% from sales prices last years. The average sales price is $274k. Although over half of the housing markets have hit previous price peaks, Cape Coral is still approximately 25% off.
Cape Coral home permits issued were 188 in November, with a projected taxable value of $38m and an increase of 12% over October.
Fort Myers sales stayed the same from last month at 226. However, the biggest change was in the inventory levels which climbed by 8% in one month.
Ft. Myers single family home prices didn't gain all that much in one year the average sales price was $319k up 2% from 2016.
New construction permits in Ft. Myers totaled 119 with a taxable value of $25m.
"Industry News"
FHA increases 2018 Base Conforming Loan Limit, the maximum loan limit for single family properties will be $453k up from $424k. The Housing and Economic Recovery Act (HERA) requires that the baseline conforming loan limit be adjusted each year to reflect the increase in US home prices. The average home price rose by 6.8% in the third quarters of 2016 and 2017, therefore the conforming loan limits will increase by the same percentage beginning January of 2018.
A new tax reform in Congress may halt an already tight housing market and homeowners who sell their homes will have a harder time avoiding taxes. At the moment, up to $500k in capital gains on the sale of a home are tax exempt as long as the seller owned and occupies the residence for two of the five years before the sale. Under the Senate plan, you would have to live in the home for at least double (five of the past eight) before they can qualify for the tax incentive.
Lennar is offering a groundbreaking program in which buyers that meet credit and income requirements can direct up to 3% of the purchase price to pay their student loans when they buy a new home up to $13k (depending on sales price). Lennar in conjunction with Eagle Home Mortgage is offering the Student Loan Debt Mortgage Program on a trial basis nationwide, the 3% contribution does not increase the price of the home or add to the mortgage loan balance.