Cape Coral Florida Real Estate news
November 25, 2017
State and National News:
Taxes, Financing, Insurance, Scams, and more:
Cape Coral and SW Florida News:
Real Estate Tips:
Nature:
———————————————————-
FEATURE OF THE MONTH :
5223 Agualinda Blvd, Cape Coral FL only 318,000…
Location! Location! Location! This beautiful TILED ROOF home is only about a mile from Cape Harbour; which offers restaurants, tiki bar, marina, ice cream, shopping, and more. From the moment you walk into the screened front porch you will fall in love with this home. Recently freshened up with NEW CARPET–this home shows light and bright! HEATED POOL (with solar and electric) overlooks lush landscaping providing a very PRIVATE backyard. Large family room with separate Living Room area provides plenty of room for entertaining. The Chef in the family will love the OPEN KITCHEN with the long island bar. Split bedroom plan has the Master Bedroom on one side of the home and the Guest Bedrooms on the other for the ultimate privacy. Lots of extras: A/C NEW 2014, Oversized laundry room with extra storage, washer and dryer, pocket slider and French doors which lead to the pool, and more. Gorgeous gulf access waterfront homes nearby. Easy access to Sanibel Island and Fort Myers Beach. And Fort Myers International Airport is only about 20 miles away. Hurry! This home won't last.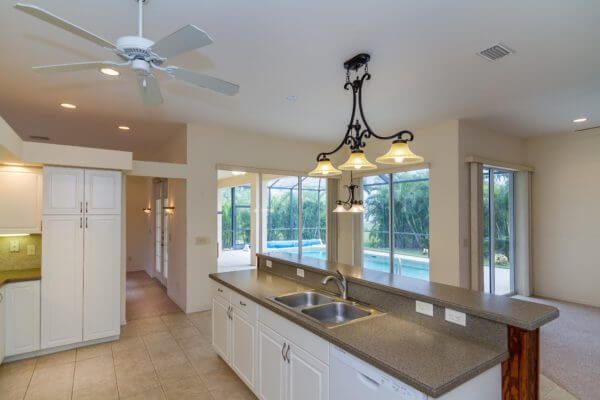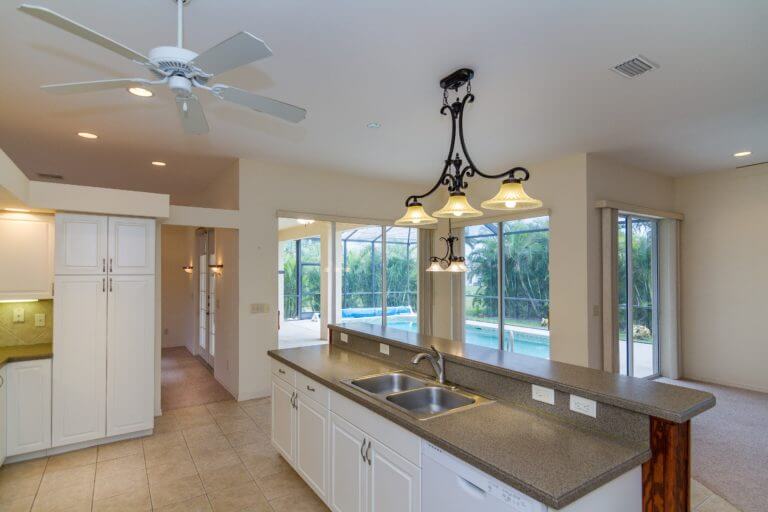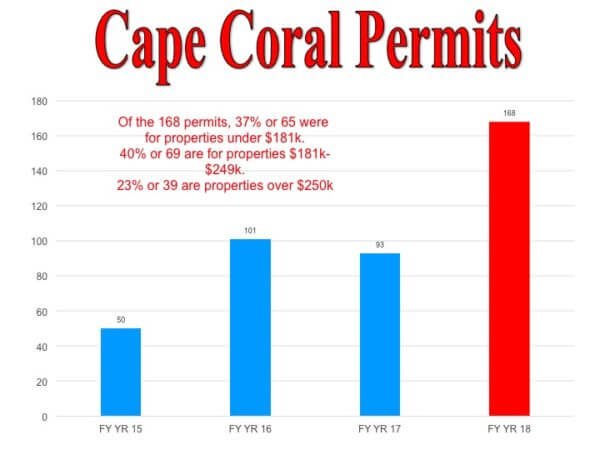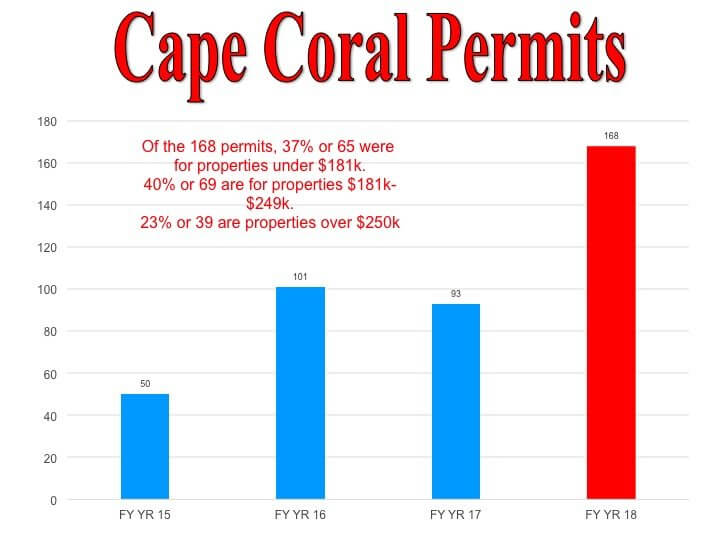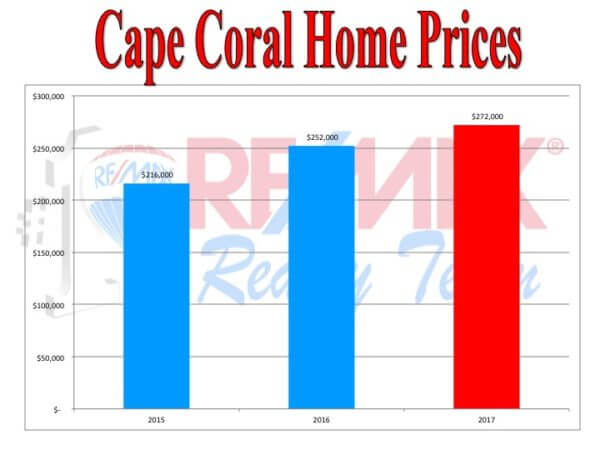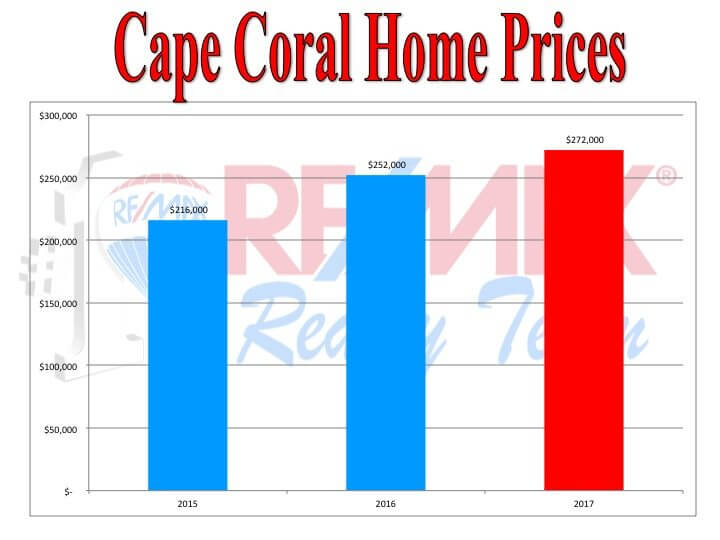 ———————————————————-
Catch The Vision Highlights a City Moving Forward
EDO Manager Dana Brunett presents key expansion developments from the anchor desk with long-time local consultant Joe Mazurkiewicz.
From the size of the crowd and number of announcements, visitors to this year's Catch the Vision event would likely have been surprised to hear that Cape Coral was recovering from a recent hurricane.
Instead, the winds of change include some big wins for Cape Coral:
– New Nissan and Chrysler, Dodge & Jeep dealerships, with plans for a third car dealership along Pine Island Road, will provide more options in the auto market.
– The Westin's new Conference Center will have a soft opening in December, and officially begin hosting a wide array of events starting in January.
– A new 30,000-square-foot organic grocery store, part of a national retail chain, is coming to "the elusive" site at Santa Barbara Boulevard and Veterans Parkway.
– Burlington Coat Factory has announced plans to move into the former Sports Authority space on Pine Island Road.
– A new high-end motor coach resort is set to break ground in early 2018, featuring 188 acres near Burnt Store Road and Durden Parkway.
– A no-kill animal shelter will break ground in 2018 with plans to provide expanded services.
– Panera Bread is coming to South Cape.
Event organizers also gave a big nod to several companies you've seen profiled in this newsletter before who are taking big steps to grow in 2018:
– Gulf Coast Village opened the $32 million, 131,000-square-foot Palmview assisted living and memory facility this year. As part of Phase 2 of the expansion, more skilled nursing units are being added.
– Architectural Metal Flashings opened its 12,000 square-foot manufacturing company in Cape Coral this year, becoming a preferred manufacturer for the rising, solar-    powered Babcock Ranch community.
– AAE Glass has opened its new studio and design center, effectively doubling its class space, with a new glass-related silk screening operation being added. AAE Glass teaches and supplies fused art glass online and in-person to people from around the world.
– Ecological Laboratories continues to bring its environmentally friendly products to an ever-growing market, with plans to complete its sixth expansion in Cape Coral this year.
– Shoot Center, a new indoor gun range on Del Prado Boulevard, has a strong focus on customer service.
And the list goes on. EDO Manager Dana Brunett told the crowd, "Hurricane Irma may have punched us in the nose, but we came back strong."
———————————————————-
 "Backyard News"
> The beginning of our annual cyclical shift has begun, newer inventory on the market (424 SF homes in Cape Coral) with less going off the market (386 SF homes in Cape Coral) in October leaving us with a surplus of inventory.
> Cape Coral sales totaled 351 in October, some may be attributed to delays in the aftermath of Irma. Inventory creeps up to 1,567 keeping levels at a neutral market.
> Cape Coral home prices rose again this past month to $272k, the majority of this year, Cape Coral appreciation has consistently stayed at double digit gains.
> An astounding leap for permits in both Cape Coral and Ft. Myers markets, Cape Coral issued 168 new permits for the start of the 2018 Fiscal Year, while Ft. Myers issued 172.
> Fort Myers with 224 closings in October, resulting in a more characteristic pattern for this time of year. Inventory levels increased to 1,421 (or 4%).
> The average sales price in Ft. Myers is $323k a climb of 5% from last October.
"Industry News"
> A tax reform proposal in Congress can weaken tax incentives of owning a home by capping the mortgage interest deduction from $1million to $500k in addition, the bill could also limit the deduction for state and local property taxes at $10k.
> Currently, homeowners can deduct the interest they pay on their mortgage and the overall cost of that mortgage goes down. However, if the tax reform is passed, these tax incentives along with additional deductions would be eliminated and could lower the value of homes. There's a Call of Action on NAR!
> FHA has extended its intitial 90 day foreclosure moratorium for FHA insured homeowners impacted by Hurricane Irma to March 9, 2018.