Cape Coral Florida Real Estate news
October 17, 2017
State and National News:
Taxes, Financing, Insurance, Scams, and more:
Cape Coral and SW Florida News:
Real Estate Tips:
4 ways to cut kitchen remodeling costs   Read more…
Do you want a big wedding or a downpayment   Read more…
Nature:
Clinic for the rehabilitation of wildlife   Read more…
———————————————————-
FEATURE OF THE MONTH :
3720 SW 1st Ter…. own a piece of Paradise for only $16,500…
Location! Location! Location! If you are planning to buy an off-water lot and you are lucky enough to find one in this neighborhood-BUY IT!!! Located in unit 58 this FABULOUS LOT is in the neighborhood of GULF ACCESS WATERFRONT properties!……. With Highly desirable SOUTHERN EXPOSURE this lot is located in the City of Cape Coral's New Vision planning area with lots of HIGH END new construction nearby. Imagine building your dream home in this beautiful community and living the Paradise dream…. The Saltwater Boating Access at the Community Boat Ramp, about a mile away, will give you access to the Gulf of Mexico, beaches, and surrounding islands such as Cayo Costa, Cabbage Key, Sanibel, Boca Grand… Plus, you'll love the fact that this lot is only a couple of miles away from an 18-hole Championship Golf Course and easy access to the Fort Myers International airport only about 30 miles away. PRICES ARE ON THE RISE! Come take advantage of the deals while there are still available…. Call today!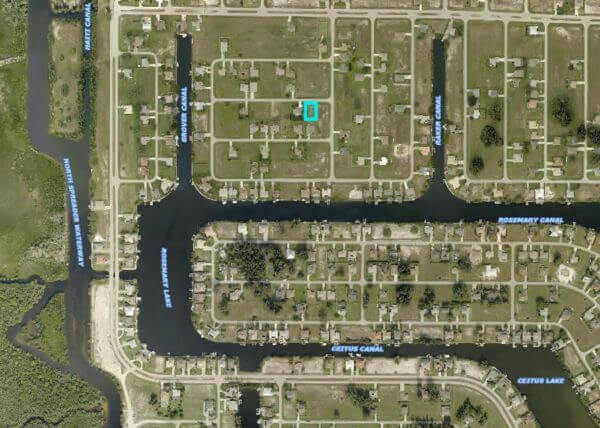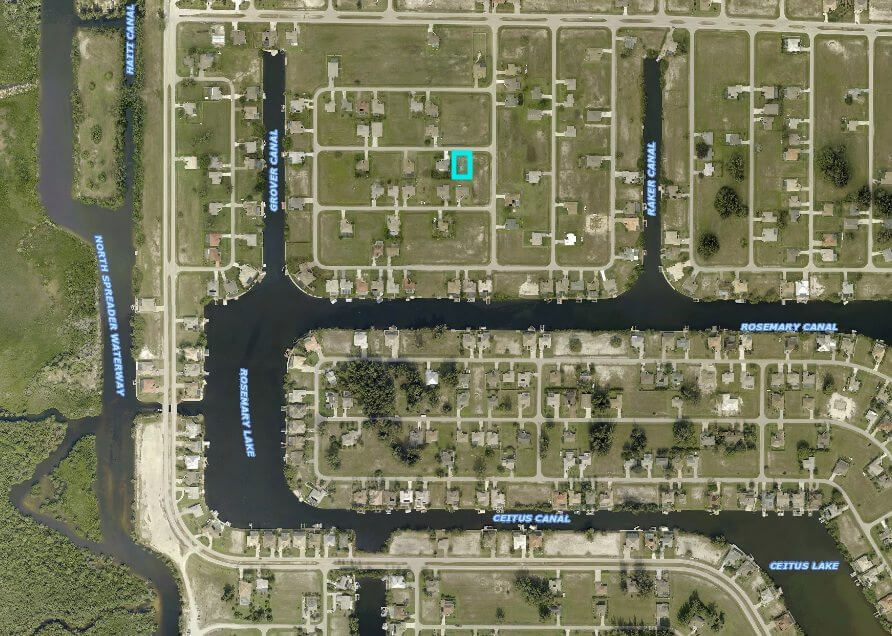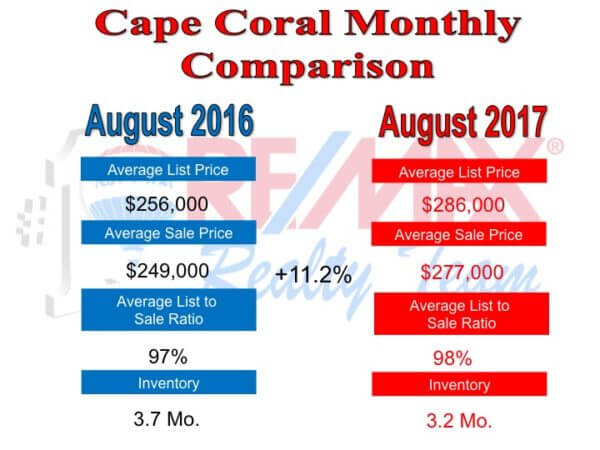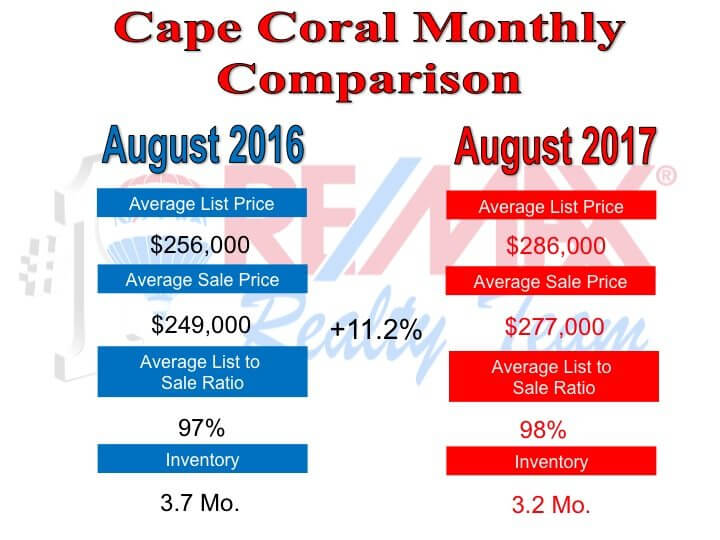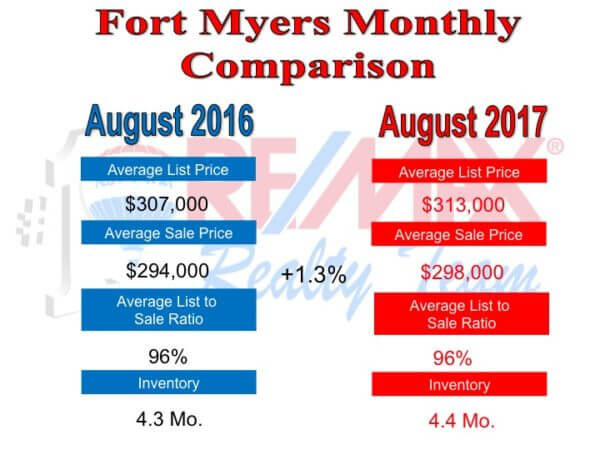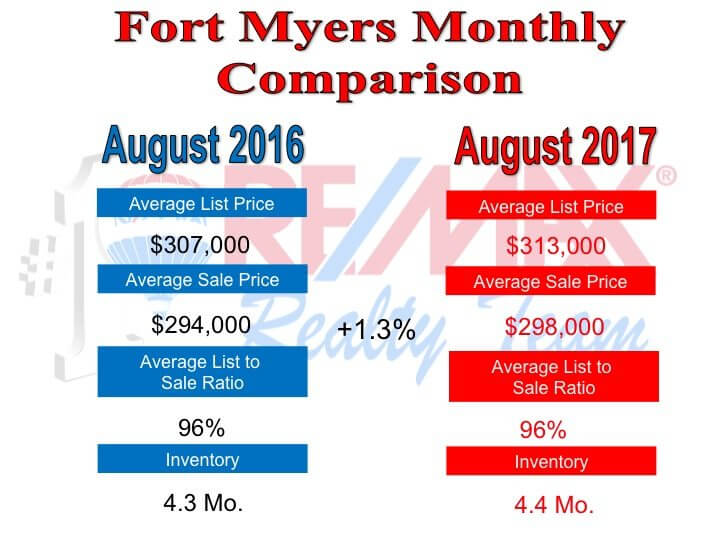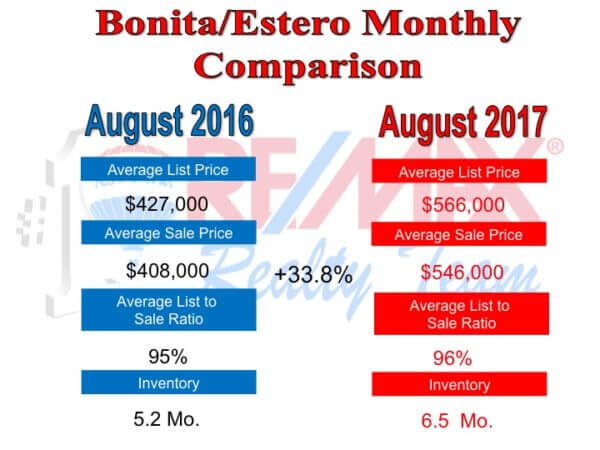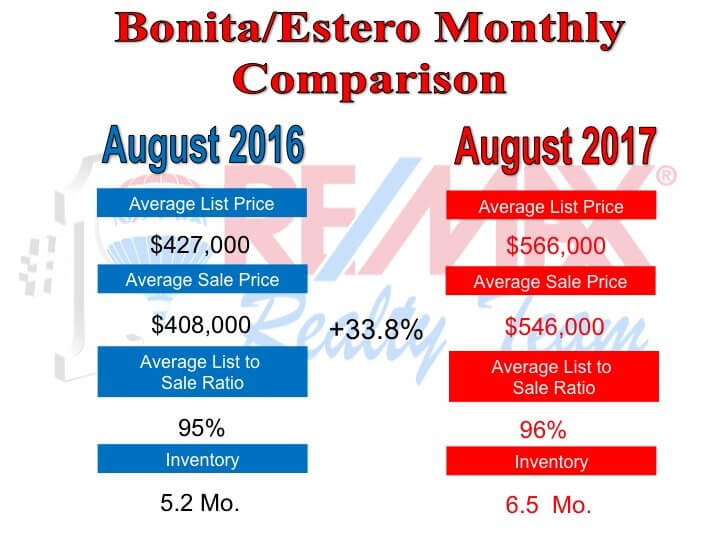 ———————————————————-
 "Backyard News"
Unusual for this time of year, total home sales saw an increase last month, total closings for Cape Coral was 430 highest reported August in 6 years.
Inventory levels fell in August to 1,413 and continues to favor a seller's market in Cape Coral.
Average list to sale ratio reached 98% in August for Cape Coral, first time this year and prices increased by 11% over last year.
Permits for both Ft. Myers and Cape Coral rose significantly last month. In Ft. Myers a total of 178 permits were issued with a taxable value of $35m and in Cape Coral permit totals were 216 with a taxable value of $46m.
Unlike Cape Coral, Ft. Myers saw no real change in appreciation from last August. The average sale price is $298k.
Although inventory levels dropped last month for Ft. Myers it had no impact and Ft. Myers remains a "neutral market".
"Industry News"
On September 1st Fannie Mae joined Freddie Mac in a new program that will allow some home buyers to skip a traditional appraisal.
Transactions are limited to loan values of 80% or less and most transactions with a down payment of 20% or more
Buyers will still have the option of having an appraisal done, but will not be obligated to do it with a PIW offer thus saving upwards of $500 in fees and reducing closing times.
Property values are determined by data from MLS, public records and historical home values.
Fannie Mae changing the requirements for ARM's.
Borrowers can make as little as 5% down payment for a SF/Primary property.
15% DP for two-unit property
25% DP/equity for 3 or 4 unit property
Borrowers now need less equity in order to refi into an ARM
Fidelity National has indicated that it will no longer hold any escrow for any repairs under any circumstances.