Cape Coral Florida Real Estate news



May 29, 2017
State and National News:
Taxes, Financing, Insurance, Scams, and more:
Cape Coral and SW Florida News:
Real Estate Tips:
Nature:
———————————————————-
THIS MONTH'S FEATURES:
1245 NW 39th Ave… GULF ACCESS WATERFRONT Pool COURTYARD home only $409,000
UPGRADED CUSTOM COURTYARD home. From the moment you walk thru the gated entryway you will fall in love with this WATERFRONT GULF ACCESS home. This home surrounds the gorgeous CUSTOM pool with TWO WATERFALLS & saltwater system. Separate Cabana GUEST HOME offers a full bath & sits poolside with a spectacular view. Too many UPGRADES to list: GRANITE, jetted tub, NEW a/c in 2017, French doors, NEW Pergola, paver patio, gas fire display, NEW pool pump, surround sound, NEW gutters, pool bath, frameless shower glass, newer water heater, Coconut trees, a/c in garage, WHOLE HOUSE R/O, plumbed for outdoor kitchen, walk in closets, & more! Located on a cul-de-sac with Waterfront homes on both sides of the street & in the City's new Vision Plan area. Imagine walking out your back door–getting in your boat & heading out to anywhere in the world. Now that's ACCESS!!! Boating access to the Gulf of Mexico, beaches, & surrounding islands such as Cayo Costa, Cabbage Key, Sanibel, Boca Grand & more… PLUS this area offers some of the best fishing to be found anywhere in the world. Only 6 miles from a Championship Golf Course and easy access to Fort Myers Int'l Airport only about 30 miles away.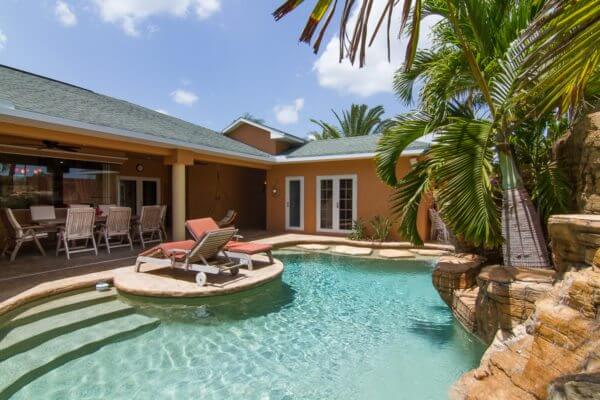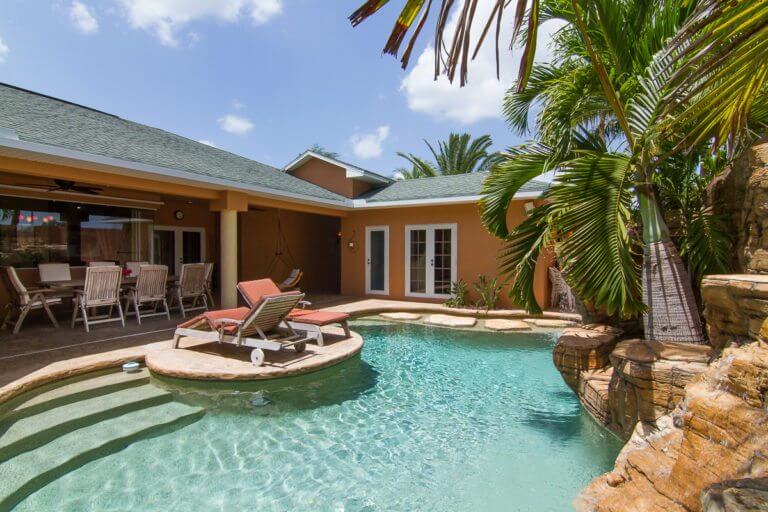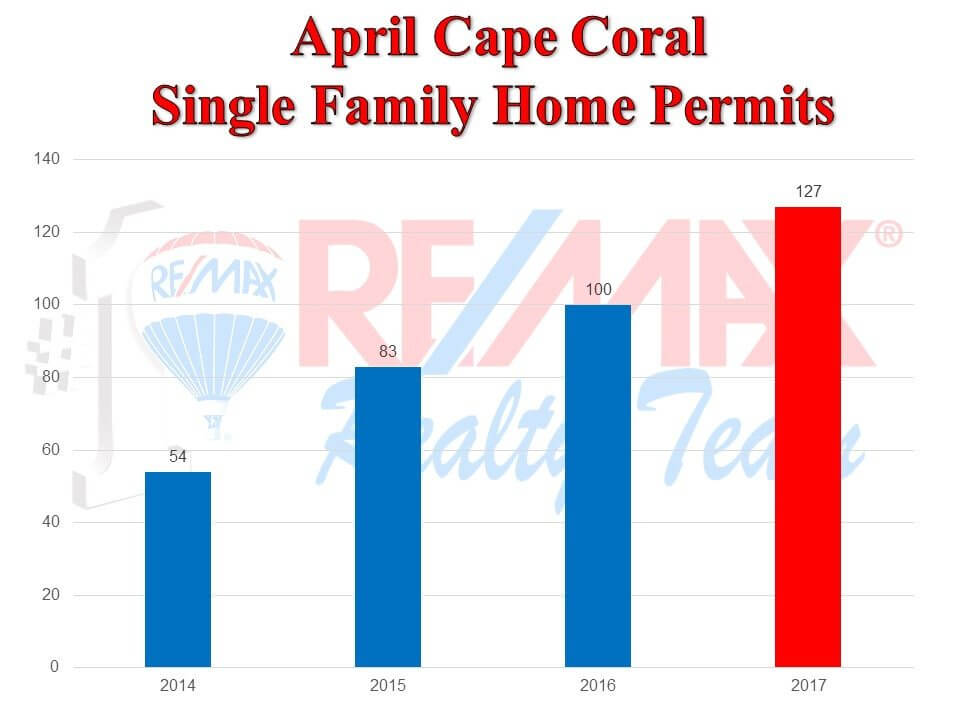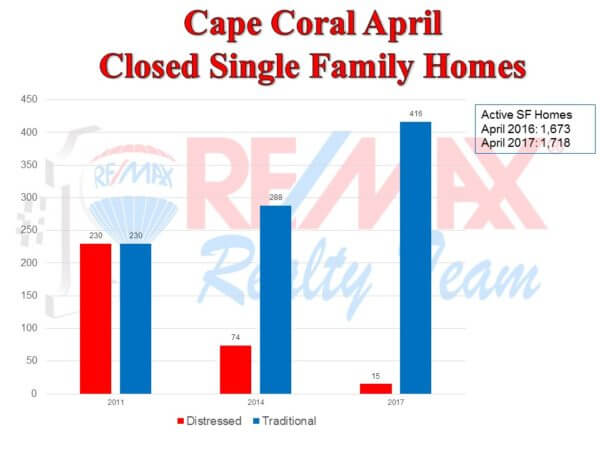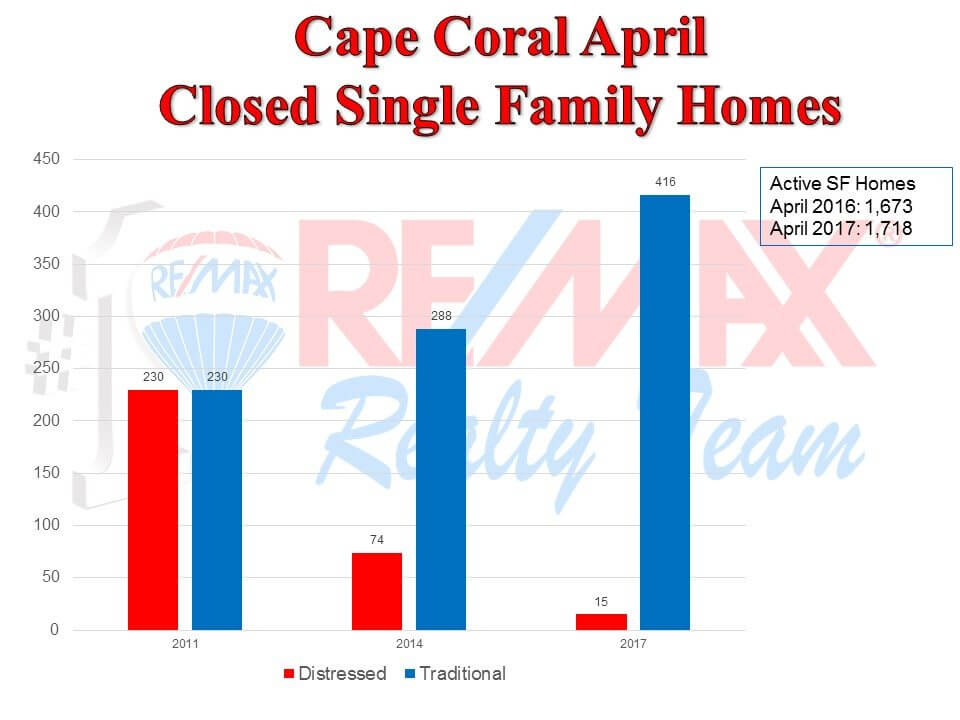 "Backyard News"


·        Cape Coral sales totaled 431 last month, traditional sales remain strong as the distressed market dwindles down.
·         Inventory levels continue to fall by approximately 4-6% each month, the current inventory levels for Cape Coral is approximately 4 months.
·        Average sale prices rose again last month by over 13% bringing Cape Coral home prices to $287,000, a 24% difference from peak prices.
·        Cape Coral home permits issued were 127 for April, with a projected taxable value of $33m.  Many of which are under the $250k price range, unfortunately, many are sold before completion.
·        Gulf Access lots rose to the highest number so far this year, the average GA lot price is nearly $200k.
"Industry News"


On April 25th, Fannie Mae announced several new policies that will help more future homebuyers with student debt qualify for a home loan and offers new solutions to existing homeowners to pay down student debt with a mortgage refinance.
·        Student Loan Payment Amount on the Credit Report:
The payment amount shown on the credit report now can be used for qualifying purposes.  If the credit report does not show a payment amount (or reflect $0)
·         » either 1% of the outstanding student loan balance, or
·         » a calculated payment that will fully amortize based on
·         repayment terms may be used
Exclude Debt paid by others
Non-mortgage debt may now be excluded from Debt to Income ratio if the following requirements are met:
Debt is installment, revolving, lease, alimony, child support, separate maintenance, or student loans
Proof the debt has satisfactorily paid by another party for the last 12 months regardless of whether the party is obligated on the debt.
Properties Listed for Sale in the Previous Six Months
Properties that were listed for sale must have been taken off the market on or before the disbursement date of the new mortgage loan.
Legislature passes estoppel certificate cap fee
Community Association Management companies may only charge a total of $250 for unit owners that are current in their assessments.  An additional $100 can be charged for "expedited" certificates (that must be delivered within 3 business days) and another $150 can be charged for owners who are delinquent.
The Estoppel Certificates are valid for 30 days.