Cape Coral Florida Real Estate news



April 23, 2017
State and National News:
Taxes, Financing, Insurance, Scams, and more:
Cape Coral and SW Florida News:
Real Estate Tips:
Nature:
———————————————————-
THIS MONTH'S FEATURES:
2307 SW 21ST AVE … WATERFRONT Pool home only $319,900
This WATERFRONT POOL Home was designed for Energy Efficiency and has the LCEC 'Good Cents Home' certificate. Sitting on an OVERSIZED LOT this home offers City water/sewer ASSESSMENTS PAID. Tiled throughout with OPEN FLOOR PLAN this home has a Kitchen that any Chef will love. High end GRANITE is the most beautiful I've ever seen! Extra Large Master Bedroom offers a private sitting room with access to the SOLAR HEATED pool and the VERY PRIVATE ENCLOSED HOT TUB area—now that is living the Florida lifestyle. Split bedroom floor plan offers Master on one side of the home and guest rooms on the other for the utmost privacy. • NEW Microwave in 2017 •    NEW Whole House Surge Protection and Irrigation Control in 2016 •    NEW A/C, Refrigerator, Pool Pump 2015 •    NEW Solar for pool, hotwater heater, dishwasher and washing machine in 2014 •    NEW Landscaping Border in 2013 MAN CAVE SHED equipped with a/c and workbench. Your insurance company will be happy to hear that this home comes with STORM SHUTTERS. Easy access to Fort Myers International Airport, which is only about 25 miles away. The SHOPS AT SURFSIDE are less than ½ mile away with Restaurants, shops, Starbucks, and more…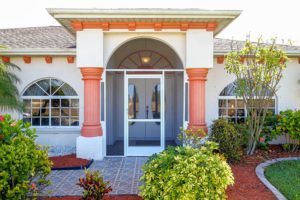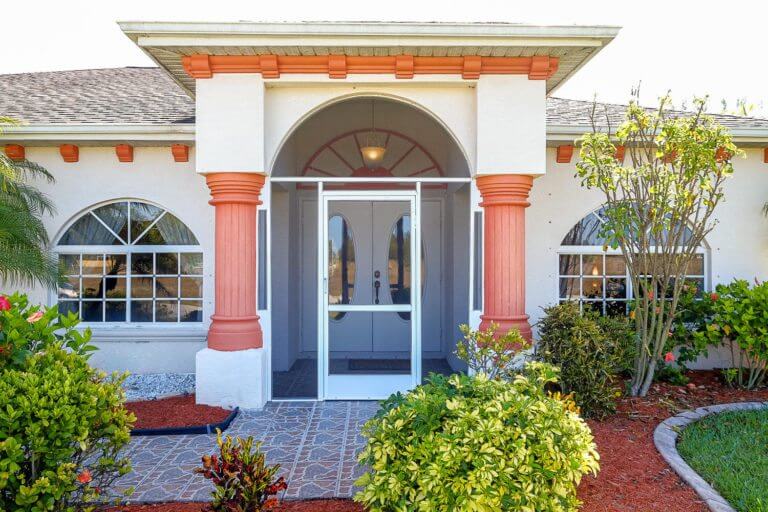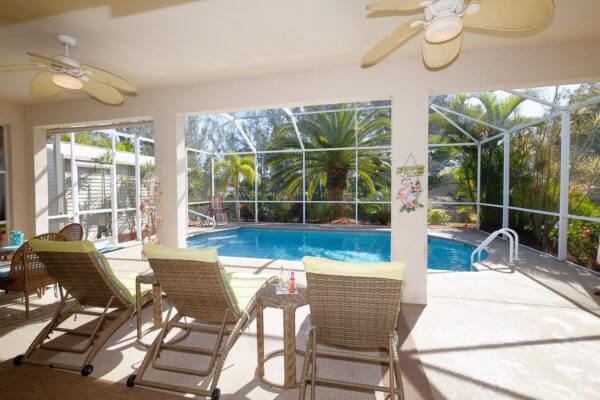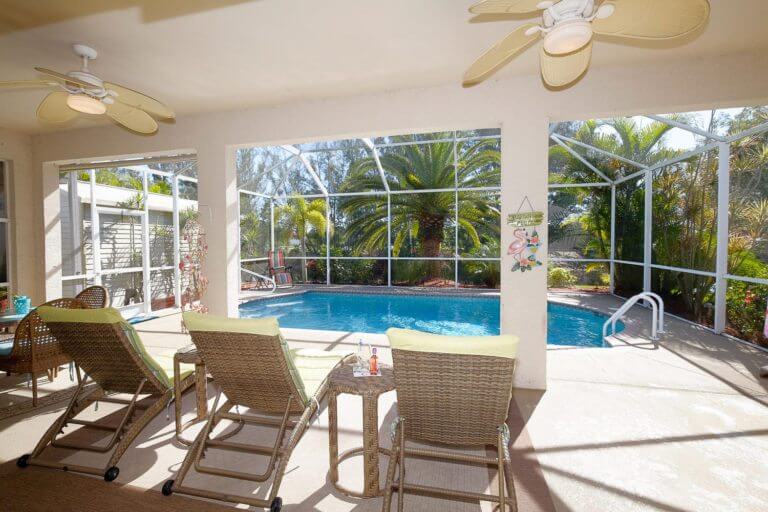 "Backyard News"


>  The spring market is off to a powerful start, total March closings were 454 for Cape Coral, a sizable increase from last month by nearly 55%.
> Values jumped in March of 2017 compared to last March's by 18%, the second highest increase for a single month since 2011-2012.
> Inventory levels dropped back to a seller's market in Cape Coral, defining some of the characteristics for the Spring market along with high demand and tough competition.
> 168 permits were issued in March in Cape Coral, with an estimated value of $35 million.
> 78% or 335 are for entry levels homes
> Of those entry levels homes in Cape Coral, 25% (85) are in communities.
> 429 permits were issued in the first quarter, an increase of 45% from 2016's s (Jan-Mar) time frame.
"Industry News"


> Equifax, Experian and TransUnion announced they will soon remove tax lien and civil judgment data from some consumer credit reports.  Beginning July 1st, public records data much include the following data points: the consumer's name, address and either a SS # or a DOB.  Existing reports that fail to comply will be struck from the consumer's credit record, new data that does not include all data points will not be added.  The expected increase in scores is around 20 additional points.  This could boost millions of credit scores and may make many homeowner eligible.