State and National News:
Taxes, Financing, Insurance and more:
Cape Coral and SW Florida News:
Real Estate Tips:
Nature:
———————————————————-
REMAX Realty Team #1 in Lee County again!  Thank you to all our wonderful Customers!
 
———————————————————-
THIS MONTH'S FEATURES:
NEW ON THE MARKET!  3618 NW 38TH ST, Cape Coral FL only $209,000
This well-maintained POOL home shines like a shiny penny. Home has a split-bedroom designed which offers guests bedrooms on one side of the home and Master Bedroom on the other side for the utmost privacy. Master bedroom retreat offers a large WALK-IN CLOSET. Open concept OFFICE DESK area located close to guest bedrooms.. Separate Laundry Room comes with WASHER AND DRYER. Backyard landscaping is a BEAUTIFUL OASIS. FENCED backyard so your kids and furry friends can run and have fun! Desirable SOUTHERN EXPOSURE will give sun on your pool throughout the day but keep you comfortable in the shade on your screened lanai area. And your insurance company will be happy knowing that this home comes with some Wind resistant windows along with storm shutters. Located in Quiet area which is private and serene. Palm trees and fruit trees give this home the final touches. You'll also love that this home is about 4 miles from an 18-hole Championship Golf Course. And easy access to Fort Myers International Airport which is only is only about 35 miles away and just a short drive to shopping, restaurants, library, etc…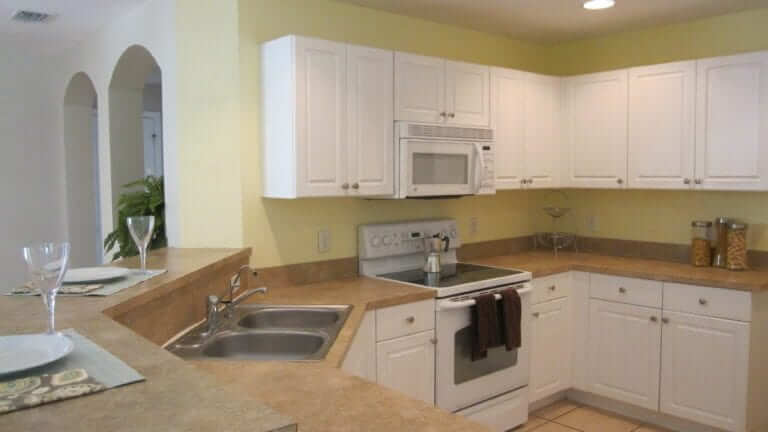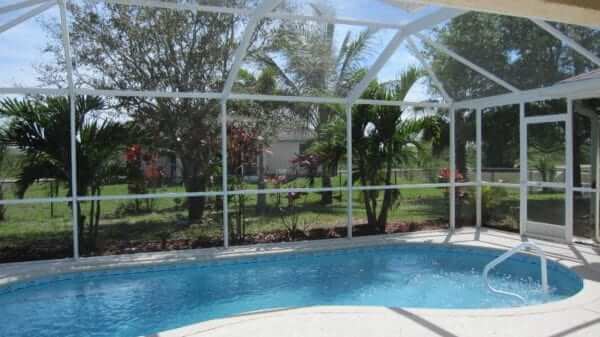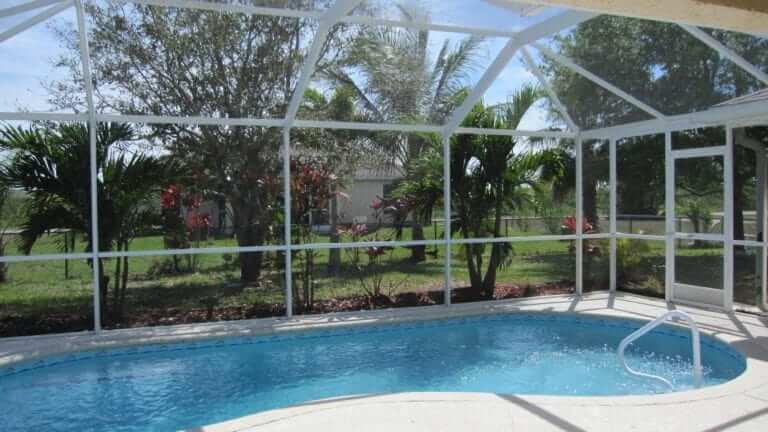 NEW ON THE MARKET!  1500 NW 37th Ave, Cape Coral FL only $14,900
Location! Location! Location! If you are planning to buy an off-water lot and you are lucky enough to find one on this little Peninsula-BUY IT!!! FABULOUS LOT located in the neighborhood of upscale Gulf Access WATERFRONT properties!…….This home site is located in Unit 60… With the highly desirable Western Exposure you'll get beautiful sunsets… Imagine building your dream home in this quiet community and living the Paradise dream…. Saltwater Boating Access from the Community Boat Ramp only about 3 miles away gives you access to the Gulf of Mexico, beaches, and surrounding islands such as Cayo Costa, Cabbage Key, Sanibel, Boca Grand… Not to mention…this area offers some of the best fishing to be found anywhere in the world. Plus, you'll love the fact that this lot is just a few miles away from an 18-hole Championship Golf Course. PRICES ARE ON THE RISE! Come take advantage of the deals while there are still available….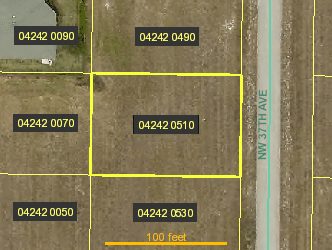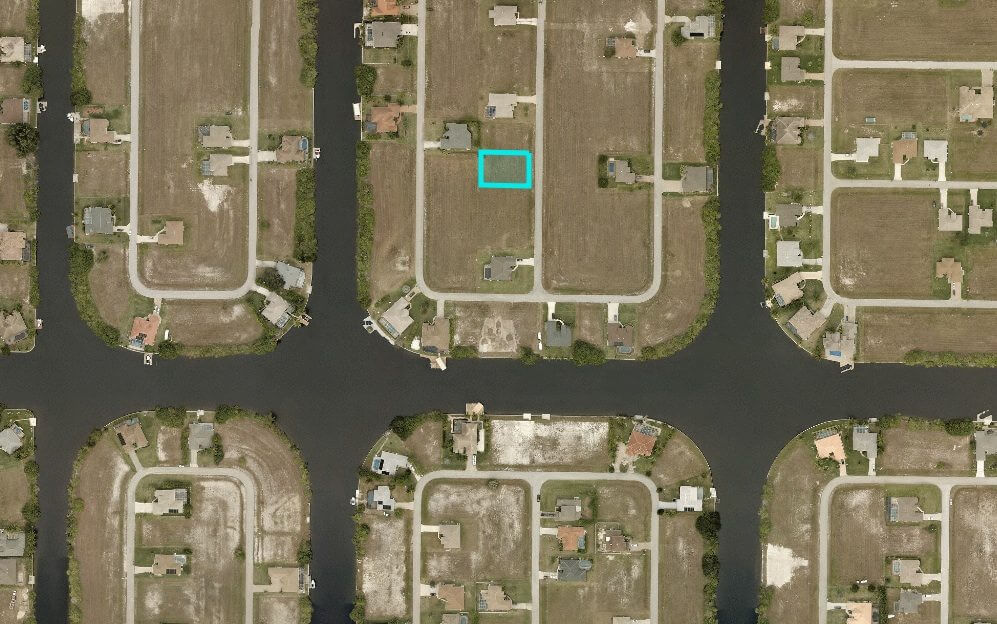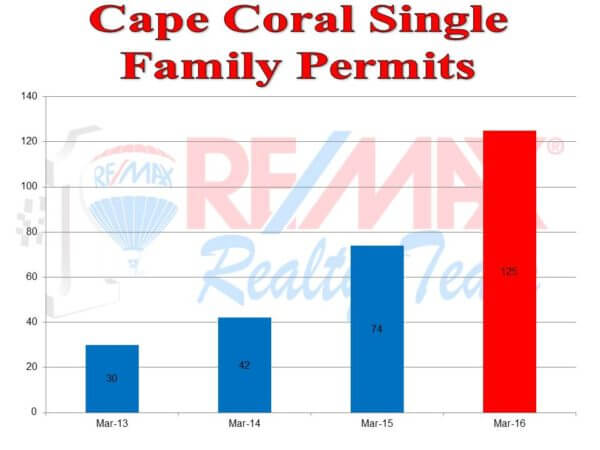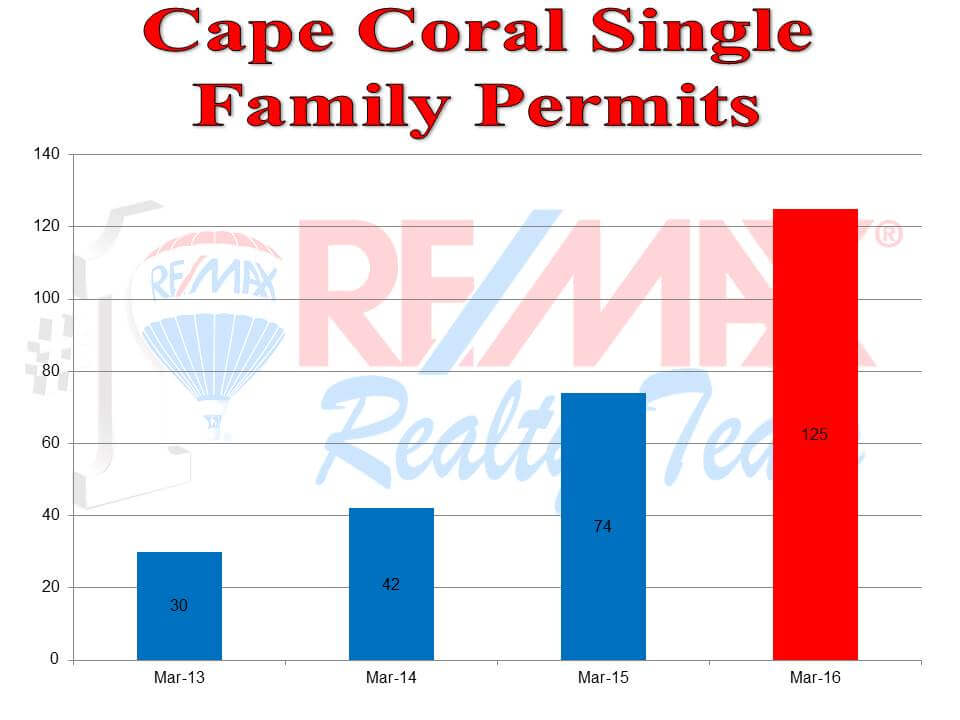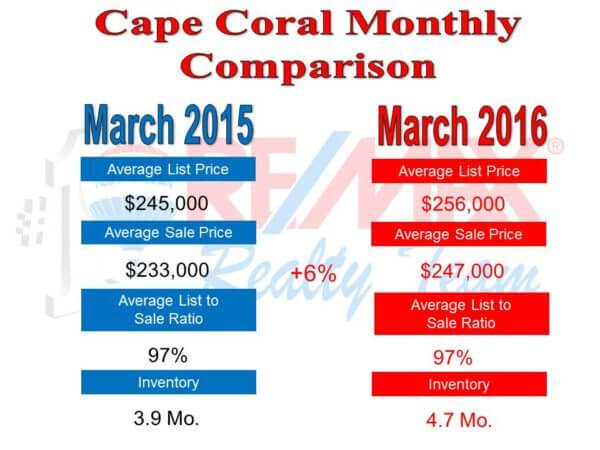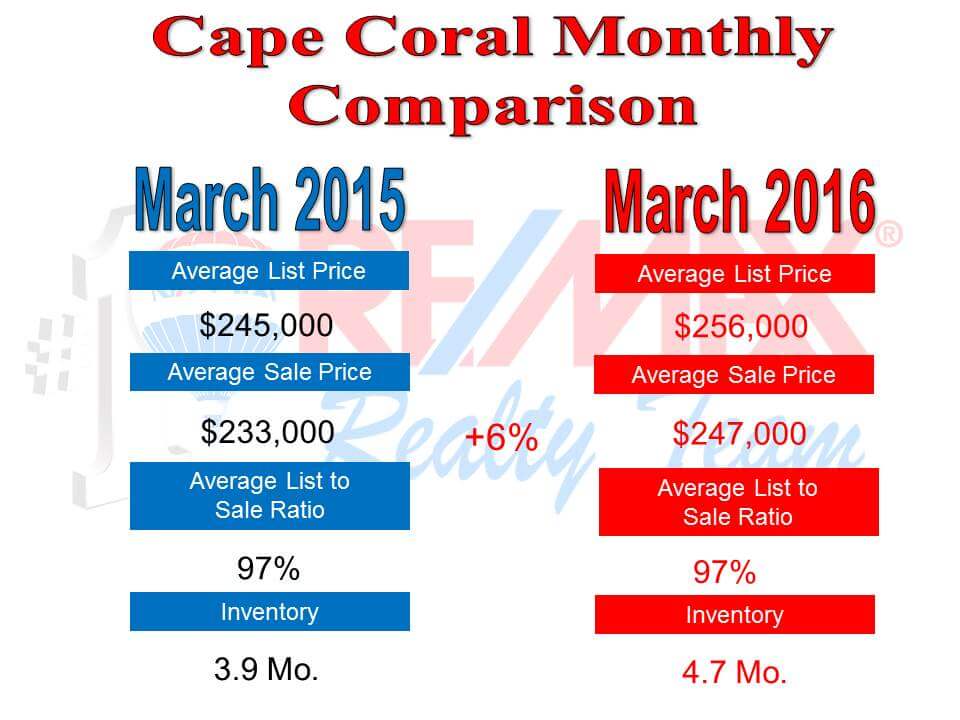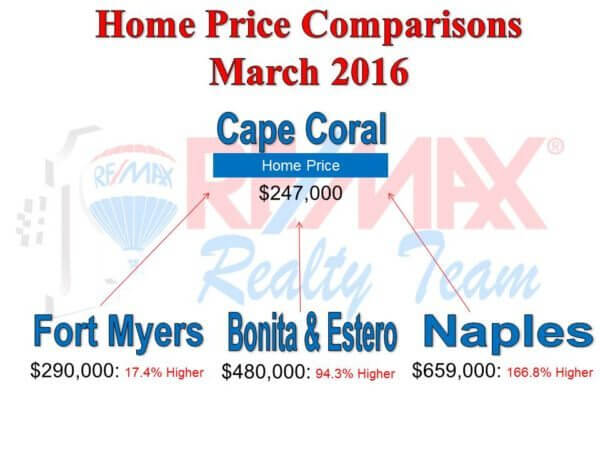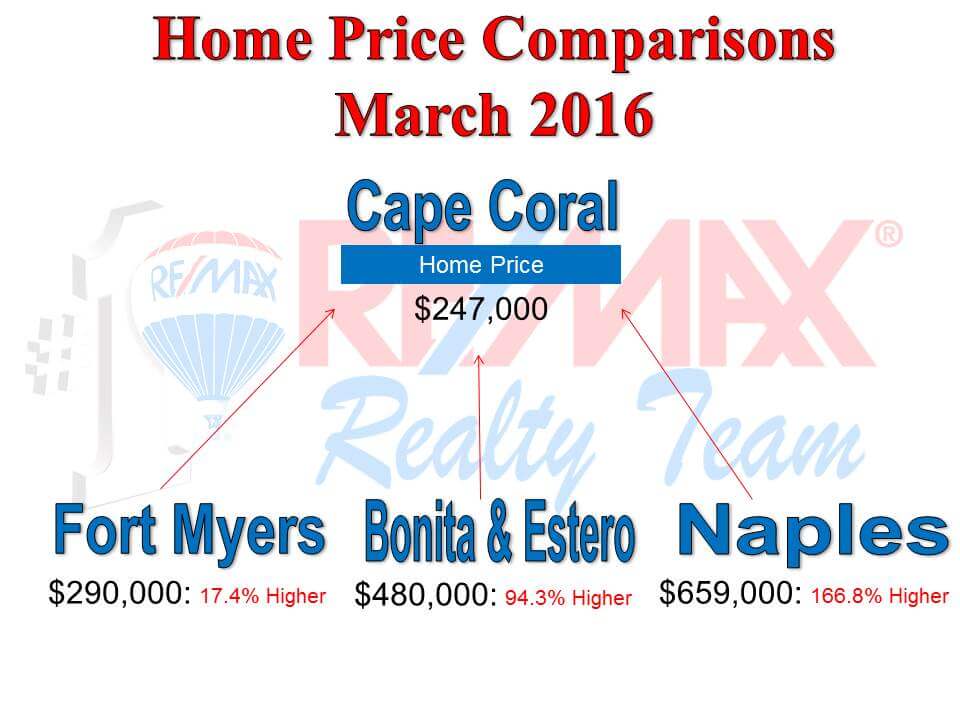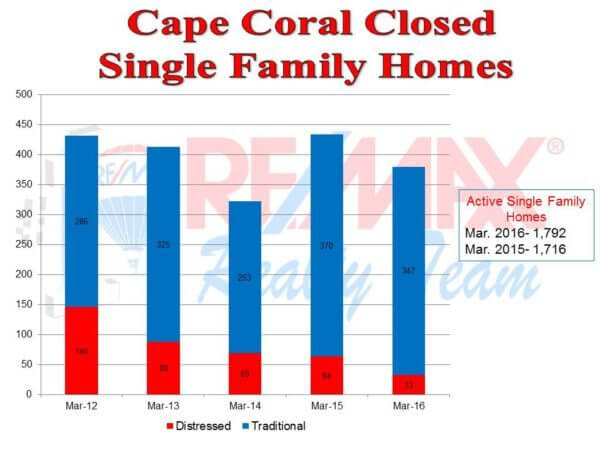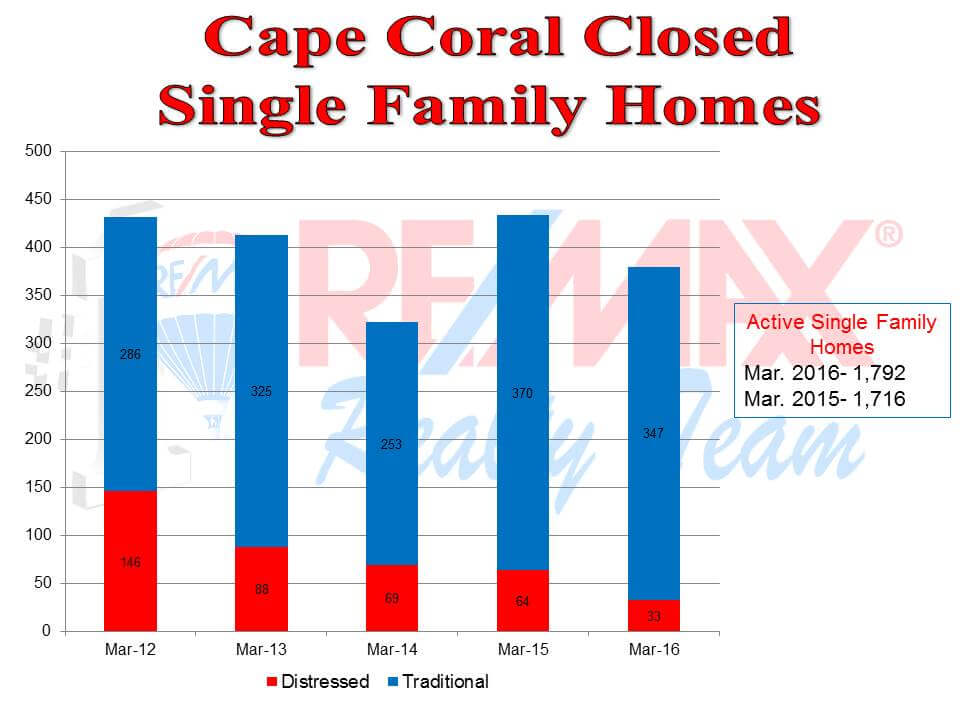 "Backyard News"
End of the first quarter brings a drop in inventory, inventory fell by 5% from the previous month bringing us back to a seller's market.
March closings were 381, 100 more than February!
The total number of single family home sales in the first quarter was 931, an increase in the traditional sector and nearly a 60% drop in distressed properties, when comparing 2015.
Single family permits soared to a total 125 (with an expected value of $28m), a rise of 47% in one month.
Cape Coral/Ft. Myers growth is expected to be between 7-10K new residents annually over the next few years, in order to keep up with the expected demand, Cape Coral alone would need approximately 250 new permits monthly.
In 2003 the city began acquiring property in Unit 43 for a future park site. The area consists of 517 parcels, of which the city currently owns 410 (Seahawk Park/Festival Park). A start date has not been determined as of yet. (email Debbie for a copy of the map area)
"Industry News"
Potential finance killer:  Married couple is buying a house and needs financing. The loan can only go in one of the spouse's name due to credit/income problems for the other person. The borrower's credit will be monitored from the point of Application to Funding like normal BUT now the NON BORROWING spouse's credit can/will be monitored as well. When a borrower's credit is monitored that means anytime they have their credit pulled after application and before funding that the lender is notified immediately. The process stops and the lender needs to verify what the credit inquiry was. If the Borrower opened up a new account then the payment needs to be added to the application and could affect the Debt to Income Ratio potentially killing the deal. The non-borrowing spouse will need to be reminded to not have their credit pulled during the process. Not all lenders are doing this, but it's expected that more and more will be in the future.
Subprime loans are making a comeback! In 2015, there was an increase of nearly 45% subprime mortgages originated.