April 2010

State and National News:
Taxes and Insurance:
Cape Coral and SW Florida News:
Real Estate Tips:
Green News:
_____________________________________________________________________
Check out my new website at
______________________________________________________________________
7 Gardening Mistakes to Avoid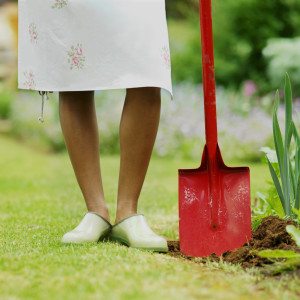 Article From HouseLogic.com By: Oliver Marks
Published: March 15, 2010
Novice gardeners can get their landscapes off to a healthy start by heeding some tried-and-true tips from the pros.
Gardening is just about the simplest do-it-yourself home improvement work there is. If you can dig a hole, turn on a spigot, and snip a dead flower off a vine, you've got the basic skills down. Still, you do have to make some judgment calls, so it helps to know the ground rules, so to speak, that can help you avoid making some rookie mistakes.
Mistake #1: Making changes too soon
Take the excitement of buying a home, add a nice stretch of spring weather, and you get a lot of enthusiasm for doing yard work. That's great; seize the day, but don't jump into wholesale landscape changes, like pulling out plants or reorganizing the layout quite yet.
"That weed that you want to yank out in the spring might turn out to be a gorgeous fall-blooming vine," says Gary Blondell, owner of Gary's Gardens, a nursery in Severna Park, Md. Plus, it takes time to learn the landscape and figure out exactly what changes make sense.
Avoid this by: Living with the landscape for a full year, so you can observe it in all seasons.
Mistake #2: Planting too close together
You buy a wheelbarrow full of young shrubs and perennials and plant them in a pleasing arrangement. But if they look properly spaced now, they're actually way too close together.
Unless you're creating an evergreen hedge, when the idea is packing things tightly together, the immature plantings will grow into each other in a few years and struggle to compete for sun, water, and soil nutrients. You'll either have to dig them up and transplant them-or possibly throw them away.
Avoid this by: Following the spacing requirements on the plant label-even though the results will look absurdly sparse at first.
Mistake #3: Planting without a plan
Putting in new garden beds without a long-term landscape plan is like tiling, painting, and wallpapering your house before you figure out your future remodeling plans: There's a good chance you'll have to undo your efforts in the near future.
Avoid this by: Drawing a simple, bird's eye view sketch of your yard, and figuring out the rough location of any future construction-additions, patios, outbuildings, pools-so you can plant around them.
A good local nursery or home improvement store can help you with your design. Or you can hire a landscape designer to create a starter plan for as little as $250 to $500. Find a professional at the Association of Professional Landscape Designers (http://www.apld.com) or the American Society of Landscape Architects (http://www.asla.org).
Mistake #4: Neglecting the root ball
Even the hardiest plants need a little help getting their roots established in their new locations. But just turning on the sprinkler every day to douse the foliage isn't enough to ensure that they get the nutrients and hydration they need. You have to get the water to a plant's nerve center–the root ball below ground–or it's going to be stunted or short-lived.
Avoid this by:Placing the hose near the root ball and setting the water to a trickle for about 20 to 30 minutes. Do this twice a week-more during hot, dry spells-for the first four to 12 weeks. Choosing the right irrigation system can help with this task while saving water (http://www.houselogic.com/articles/water-saving-irrigation-strategies/).
Mistake #5: Ignoring your yard's sun conditions
Too many nursery shoppers pick plants based only on looks-not the growing conditions they need, which are almost always indicated on a label wrapped around the trunk or a marker pressed into the soil. "They put a sun-loving perennial under a dense tree or something that wants partial shade out in full-day sunshine," says Blondell. "It looks great for about a week, and then it begins to die."
Avoid this by: Watching the spot where you're going to put the plant and estimating the amount of sun it gets over the course of the day during the growing season. To translate that to the language on plant labels, use this key:
Full Sun 6 hours a day or more Part Sun/Part Shade 3 to 5 hours Shade Less than 3 hours
Mistake #6: Misusing irrigation systems
An automatic irrigation system is a luxury that allows you to keep your landscape hydrated throughout the growing season with almost no effort. Unfortunately, with the wrong settings, it can also bring disease, root rot, and an untimely death to the plants in your landscape.
"People tend to set their systems to come on for 15 or 20 minutes each morning," says Blondell. "That provides a nice saturation of the surface, but not a deep penetrating soak to reach the roots of large shrubs and trees." And a deeper soak is better for the lawn, too, because it promotes deep root systems.
Avoid this by: Watering for longer intervals-say, 40 to 60 minutes-only two to three times a week. Check with the company that maintains your irrigation system for local recommendations.
Mistake #7: Not budgeting for landscaping during construction projects
Whether you're building a house or an addition, the bulldozers that excavate the job and the pickups that park on the lawn will damage the grass, trees, and shrubs. And the new building configuration will call for new landscape plantings.
Unfortunately, homeowners don't often include money in their budgets for this work. So you wind up with a beautiful new family room, screened porch, or solarium, with a few azaleas thrown in around the foundation as an afterthought.
Avoid this by:Allocating 10 to 20 percent of your construction budget to the landscape-both hardscaping and plants-or at least making plans to spend that money as soon as possible after the construction job is complete.
A former carpenter and newspaper reporter, Oliver Marks has been writing about home improvements for 16 years. He's entering his second summer at his house and has big plans for upgrading its scraggly foundation plantings.
Visit houselogic.com for more articles like this. Reprinted from HouseLogic with permission of the NATIONAL ASSOCIATION OF REALTORS®
Copyright 2010.  All rights reserved.
______________________________________________________________________

Deb Cullen, CRS, GRI, ABR, e-PRO, SRES, RSPS, SFR
239.233.2322
To remove your name from our mailing list, please click here