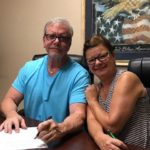 " I was a buyer and Deb represented me and my wife.  Deb is extremely knowledgeable and professional.  Deb did an excellent job of finding out what we hoped to purchase regarding type home and price.  The end result was finding the perfect home for us and by utilizing her expert negotiation skills was able to secure and close on our dream home.  Deb definitely has her clients best interest at heart.  You will not be disappointed"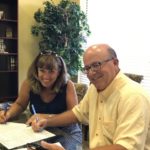 " Deb really pulled it out for us.  15 homes in one day and a successful result.  We knew every house available in our price range and saw most of them.  Long day but we are extremely happy with our new Cape Coral home.  Follow up after sale was extremely helpful. "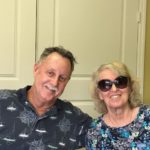 " We would not honestly ask more from anyone.  You did exactly what you said you would. "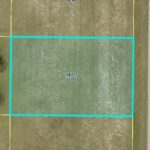 " Your service was great.  That's why I let you sell three of my lots. Excellent negotiating skills.  Excellent Industry knowledge. "
" We were looking for a waterfront lot and Deb showed us a bunch of lots.  After finding that one came up for sale we liked we contacted Deb and ended up purchasing the lot of our dreams.  Deb was very patient and very professional. "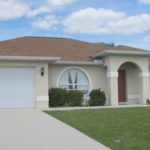 " Very professional.  Good negotiating skills. Excellent Industry knowledge.  Good Marketing ability.  Good communication and follow up. "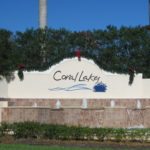 " One would have to look very hard to find a more professional and harder working Realtor than Deb Cullen.  She is the epitome of a professional with boundless enthusiasm and energy.  As a military guy, I know attention to detail and Deb was up for the challenge.  She always had answers to my questions before, during and after our transaction.  Deb kept me in constant contact throughout the transaction with calls and messages.  Deb is also a straight talking, no-nonsense Realtor that has immense integrity.  If you can't take her straight talking, no BS demeanor, find someone else that will blow smoke up your skirt. "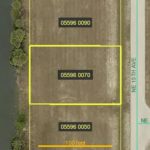 " Working with Deb was a pleasure.  She was very informative and had she not called around to other Realtors, our lot may still be listed for sale.  I feel as though she went above and beyond her duty to help us sell our property.  I would definitely recommend her!!! "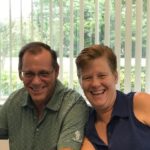 " We could not have done better for an agent than Deb!  From the start she was personally invested in who we are and what our needs were.  Her attention to detail coupled with her experience made our purchase easy and pleasurable.  I will both use and recommend Deb for any and all real estate needs in the future, there is none better. "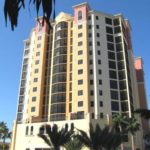 " Great Experience with Deb!  Felt very comfortable with her.  She kept up on all aspects of the transaction, making sure that everything was done according to deadlines on the purchase and sales contract.  Would definitely use her again — no question!!! "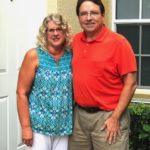 " Deb is a consummate professional.  When we decided to try and sell our home to purchase a condo, we looked for a Realtor who had a proven record in listings and closings.  Deb Cullen works hard, knows the market, is well versed in every aspect of the profession.  She is responsive, provides good guidance, and was very helpful in the selling of our home and helped us secure our new one.  I highly recommend Deb! "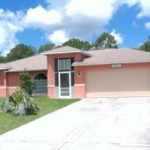 " Thank you.  This house was the perfect experience. "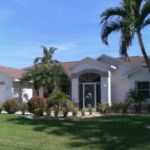 " Deb got things done and followed up on everything including the inspection.  Excellent Industry Knowledge. "
" Deb, Elsa and I are very pleased with the way you helped us sell our lot.  We were the ones who recommended Be & Sandra to you.  They purchased two house and a lot with your help.  They also rave about you.  Keep up the great work! "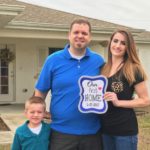 " We loved being able to work with Deb!  She was very patient with us and very knowledge!  She was able to find us the perfect home!  We would di it all over again!  Thank you! "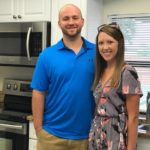 " Thank you so much for all of your hard work and for helping us find our dream home! "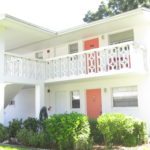 " With all the ups and downs of this sale — Debbie was right there all the time. I can not thank her enough. "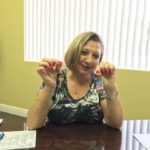 " Deb was very knowledgeable with the area in Florida we were interested in.  She also emailed us regularly to keep us on task and meeting deadlines.  She showed my mother-in-law many properties, which was helpful because we live in California and could not be actively involved in the process.  I felt very comfortable working with Deb. "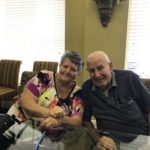 " Deb is an excellent Realtor who although she is professional she also becomes your friend.  We loved working with here and can't thank her enough for all her help through this process. "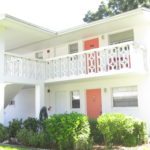 " We had a great experience with Deborah Cullen, she handled everything so professionally and was there every step of the way.  Would definitely work with her again. "
- Anthony & Mary Jane (2017)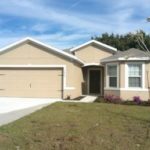 " Thank you so much for making me feel comfortable throughout this adventure.  It is truly a dream come true.  You were in tune to my desires which made this an easy transition.  Again, thanks for all you did to make this blessing a reality. "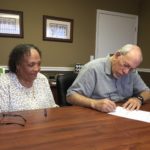 " Deb worked very hard for Lillian and me to make our dream come true.  It had been a struggle for us for ten years.  Along the way God has put good people in our lives that have helped us along the way.  After many weeks of Deb's internet property browsing on real estate sites, we decided to drive down and when Deb took us around to the various places Lillian and I came to the Bella Vida at Entrada gated community and looked their model home.  We made a choice that here is where we would wanted to live in Florida.  Deb got us in the right people where the good Lord helped us to obtain the home we are living now.  I hope that I haven't been more professional about my comments about Deb.  But she has done so much for us. "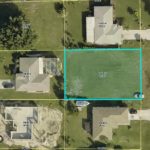 " Deb is the best.  The transaction was an excellent experience. "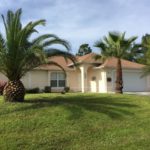 " Deb you were great.  You pointed out issues I missed and were very patient.  Loved working with you. "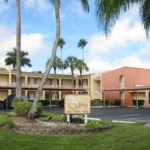 " Deb had our condo listings and did a wonderful job for us.  Her communication plan and attention to detail was better than any Realtor I've worked with.  She knows the Cape Coral, Florida market extremely well and her knowledge is invaluable.  We did have to remove the listing for personal reasons, but will definitely hire her again!  I would highly recommend Deborah Cullen as your Realtor.  You will not be disappointed.  "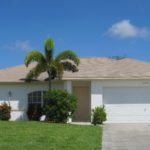 " I will recommend Deb to anyone that needs a Realtor.  Great and smooth experience! "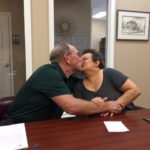 " We are more than satisfied with the job of finding houses in our budget and very pleased with the end result.  Our new home is exactly what we wanted. "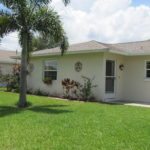 " Myself and numerous friends and family have worked with Deb over the past 8 years.  Deb has been nothing short of a professional with the highest degree of integrity.  Both of these traits are lacking in many businesses yet Deb personifies both.  She is great!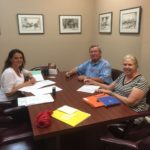 " Deb was wonderful to work with.  She helped us find our dream home and was there for us through every step of the process.  Her knowledge of he community, the qualities of the homes and the market was excellent.  Deb is very perceptive and had a good understanding of our needs and wants so she could provide us with the best choices.  Deb was quick in responding to our questions and always got back to us with ample information and answers.  Deb is a top notch professional with an engaging personality. "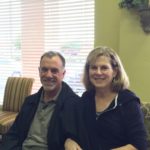 " Thank you so much for your expertise and guidance and even more for your attention to our individual wants and needs.  We really think you ARE the best! "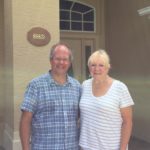 " Deb was very responsive and helpful.  She really listened to us!  And she was able to find us the perfect house based on what she heard from us.  It was a pleasure to work with Deb to find just the right house! "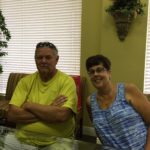 " Deb was wonderful to work with.  She sold our home in less than two days!  She is the only Realtor we ever worked with that did exactly what she promised.  She was in contact with us through every step of the process and we would recommend her highly.  Love her!!! "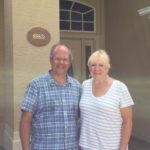 " Deb proved herself to be an excellent listener, and thanks to her expertise we found a fantastic home.  She followed up on every detail of the purchase, and went above and beyond to make sure all the loose ends were tied.  Anyone home shopping in the Cape Coral area should do themselves a favor and contact Deb, you won't be disappointed as I can recommend her as a real estate agent without any conditions or reservations.  Many thanks to her for helping us find a great place to live. "
- Michael and Nancy (2016)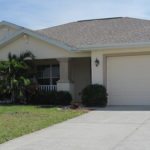 " Excellent ethics and honesty.  Excellent Communication and Follow-up.  Good Marketing ability and industry knowledge. "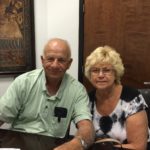 " Excellent Industry Knowledge and Negotiating Skills. "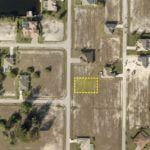 " Deb does an outstanding job, and I would definitely recommend her to anyone wishing to buy property in the area.  "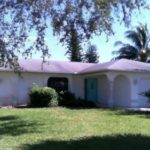 " Deb Cullen goes above and beyond expectations!  I have used Deb's services on several home purchases and was extremely satisfied with her knowledge, honesty and communication.  Highly recommended! "
" I would highly recommend Deb to others. "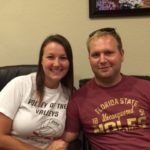 " As a first time home buyer, I had a lot of questions and concerns throughout the process.  Deb was absolutely wonderful and helpful in every aspect.   I would recommend her to anyone and could not thank her enough! "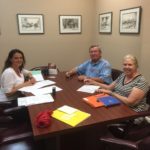 " Thank you for all you have done to make our dream come true.  We are so very grateful for your knowledge and professionalism; for your immediate response to all our needs; and for your personal attention and care. Thank you! "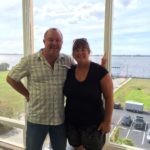 " Excellent Negotiating Skills "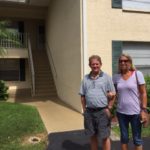 " Deb sold our house in one day and when we needed to buy a new home she used her expertise and found us what we needed in two days!  You couldn't ask for a better agent.  She is the best. "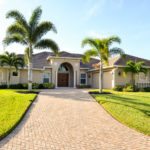 " Excellent Industry Knowledge "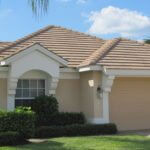 " Debbie went above and beyond in helping me sell my home in Florida.  I was in Ohio and she kept me informed of EVERYTHING through emails, texts, and phone calls.  I really appreciated her expertise and knowledge in the real estate field.  She explained everything to me and also dealt with electricians and pool service to fix issues in my house!  Not only great in selling homes but also very down to earth and now a great friend!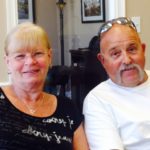 " Your the BEST!  Thanks for all you've done for us. "
" Very courteous, helpful & knowledgeable. "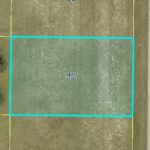 " Thanks for your help.  Your service was excellent. "
" Excellent Marketing Ability "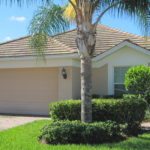 " Excellent Communication and Follow-up "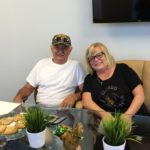 " Great "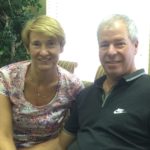 " Deb was extremely helpful in every way.  She was very detailed, informative and easy to deal with.  She was a true professional through the entire process, guiding us each step of the way.  We never had to worry that something was slipping through the cracks on her end.  She was totally available and responded immediately to phone and email questions.  We were very pleased with the listings, sale time and fast closing.  We would recommend Deb to anyone selling or buying a home. "
" Deb Cullen made purchasing a home easy.  She was everything I could have asked for in a real estate agent: efficient, dependable, resourceful, a great listener, and available whenever I needed anything.  She is a diamond in the field of Real Estate Agents. "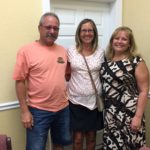 " Deb was very kind and easy to talk to — quick to return calls! "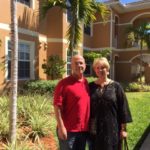 " Being out of state and dealing with Deb was a seamless process.  At our first meeting she provided a detailed overview of the Cape Coral area.  She showed us several properties throughout the area and provided us with information about each neighborhood.  Once we settled on a property she guided us through the process and everything went according to plan.  We would definitely recommend Deb for all your real estate needs!! "
" I never would have thought both my lots would sell so quickly.  You did an excellent job and always kept us informed.  A true professional. "
" Thank you for all your help and advice in the two purchases we made with you.  Your help, advice and guidance throughout the process was very informative and made each transaction easy and enjoyable.  In addition, your help after the sale was above and beyond what was expected.  Thank you!! "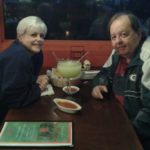 " Tina & I feel that we were well represented by Deb in our transaction.  Thru many delays she pushed the correct buttons & spoke to many people to keep our deal going.  We give her the " highest possible recommendation".
" Deb was a pleasure to work with.  Even though her fee was very small because of purchasing land only, she was very responsive and a breath of fresh air.  She made a customer for life.  Don't care if another agent was willing to work for free, I would not leave Deb as my Agent. "
" Excellent ethics, integrity & honesty "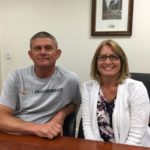 " Deb was very informative, she knows the area well.  She was always in contact, sending new listings that fit our criteria.  Very friendly and helpful, she knows her business well.  Call her up, you won't be disappointed! "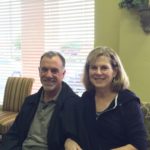 " Deb was very honest and also professional.  We established a high level of trust with her very quickly!  She called us quickly after first contact, always returned calls/emails (a biggie!) and followed up consistently.  She explained so many things to us, answered so many questions.  She really knows her 'stuff ' in this area!  She guided us through making an offer without telling us what to do .  She was great mediator with the Sellers!  She respected everyone's privacy.  We feel that she puts people first, which makes her successful in her work.  NO sugarcoating here! "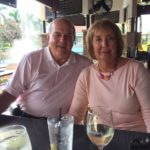 " Will never use another Agent.  Deb is the best.  Highly recommend her to all. "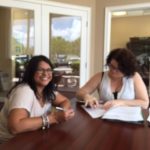 " Deb is awesome!! "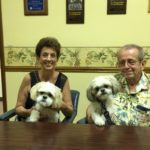 " After having worked with at least a dozen Realtors in the past, we can truly say that Deb Cullen is the most knowledgeable, professional, helpful and pleasant person we have ever dealt with.  She puts in more than 100% in making sure that you get every possible option and information on what you are looking for and won't stop until she has supplied you with that information.  This was particularly important since we were working with her remotely since we were located in another State.  She did all the legwork in finding what is now our dream home.  She has helped make the transition less stressful with her expert consulting and advice.  We would highly recommend Deb to anyone and already have spread the word.  You couldn't find a more honest and trustworthy Realtor anywhere.  Hats off to Deb. "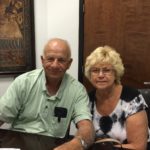 " Deb answered her phone whenever we called or called us back very shortly.  Which when you have a difficult sale is a BIG help for the Seller. "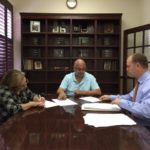 " Our home search in Cape Coral had been a wonderful experience and it is because of Deb.  She was prepared for everything and we closed in 45 days!  Loved her personality and professionalism!  I would recommend her! "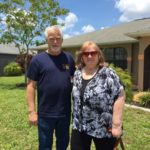 " We enjoyed working with Deb, beginning to end.  She was very helpful in all steps of our home buying.  We had to depend on her for help many times and she was there with answers and a smile.  I will always recommend her to any prospective buyers, because we feel she is the best. "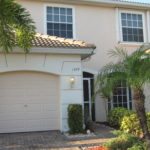 A true and rare professional.  Deb is highly respected by myself and others that I have recommend to her.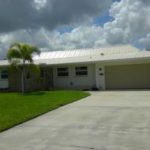 Thanks Deb – you made the purchase as painless as possible.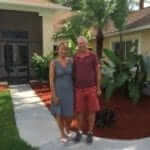 Without Deb Cullen we probably would not get this house!  She was very good.  Especially with us being in Germany still with all the back and forth.  She made a lot of things happen that could of went wrong.  A lot of follow ups.  An asset to the REMAX Realty Team.
- Mr & Mrs Vencelov (8/15)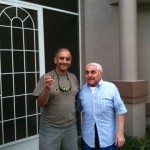 Extremely knowledgeable, conscientious, and professional.  Always does her best for the client.  Her Cape Coral Newsletter is very informative & one of the best in Cape Coral.  My highest ratings are for real.
Excellent Industry Knowledge.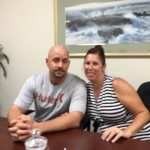 Exceeded expectations from a Realtor.  Always followed up with us and if she didn't have an answer she would get an answer.  I would recommend her to anyone who needs a Realtor.
- Mr & Mrs Brickler (8/15)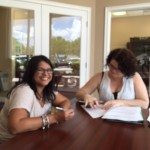 Deb is a great Agent.  She met our expectations above and beyond.
I have been working with Deb for over 3 years now.  Each time I have reached out to her, she has been extremely professional and helpful.  My last business transaction was handled without a problem.  I will work & recommend Deb always!  What a joy!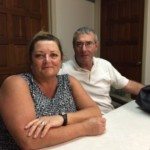 Deb was AWESOME!  We just love her and hope that we are going to be great friends and neighbors in 'The Cape'!
We appreciated how patient ya were with us about the mineral rights issue.  You were awesome!  Thank you for all your work on our behalf.  You were extremely knowledgeable & helpful.  We felt you were working with us the entire process.  We will mostly highly recommend you!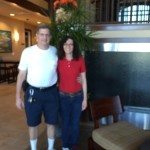 Deb made us feel extremely comfortable with our home buying process.  She was helpful locating the right property for us.  She also helped comfort us during the whole closing process.  She did a great job and is very patient to her clients.  She is very knowledgeable about the VA loans and the real estate market.
"Deb was Great!  This was a bad property and she made it happen"
-GW Holdings LLC - Mary Simon
"Debbie was a pleasure to work with.  She went over and above, giving her time to me, when it was outside the sale of my home, inquiring about other homes."
"Thank you for all you've done.  From the start, you've sent us only what we asked for, never pushed us into anything we weren't interested in, and remained professional throughout the process.  Thank you for the baked good too!"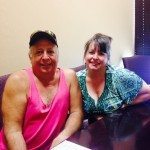 "She is Awesome!"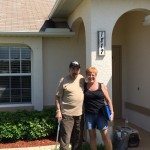 Excellent Ethics, Integrity & Honesty and good followup.  Note: Kaye made a suggestion to develop a form for frequently asked questions for buyers moving from the North which is being worked on and soon to be in production.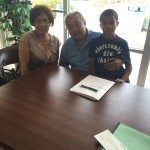 Excellent across the board.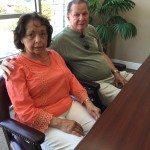 Excellent Negotiating Skills, knowledge, marketing, communication.
Excellend Communication and Follow-up.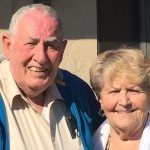 "Deb made the whole process a pleasure.  She knew what we wanted and the time frame we had.  She made it all happen flawless.  We really enjoyed working with her and would recommend her highly."
-Jerry & Marlene Timberlake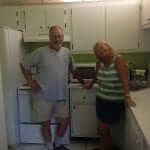 Excellent Industry Knowledge and Follow-up.
"Deb Cullen has sent us properties that we're interested in and nothing beyond that.  She's very professional, truthful and prompt at responding.  We've had (and will continue to) great experiences with buying properties though Deb."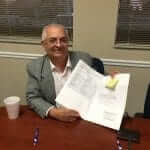 Highly agree would recommend to others.
-Luiz & Dioselinda Soares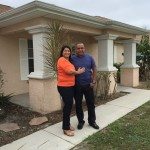 "Would highly recommend her & I would use her myself again.  Thank you for your help during the process and finalizing the purchase of our retirement home.  You are outstanding."
"Deb did a wonderful job selling my lot.  I would highly recommend her to anybody in need of a great Realtor!  It was a pleasure working with Deb Cullen.  She made everything easy for me since I live in MI and sold my lot in Florida.  I just sat back while Deb did all the work.  Paperwork was emailed to me and I just esgined them.  It was easy and I collected a check.  Great job Deb!"
"Everything went well.  Couldn't be Happier!  Will keep you in mind…"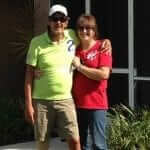 "We have nothing but praise with how you handled our home purchase.  It was a frustrating process and you were so patient.  We love our new home and you were a vital part of our getting it.  Many thanks!!!"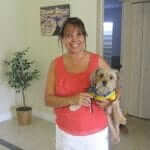 "The best Realtor I ever had.  Very knowledge, professional, courteous and extremely helpful.  Will recommend to any person looking to buy or sell a house."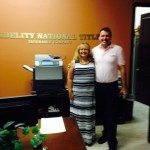 "Deborah always goes that EXTRA MILE!  Best Realtor Ever!!  Has sold 3 homes for me this year.  Has helped me with the purchase of a new home.  Helped me with a short sale 3 years ago!  What a great person.  Will always answer your questions."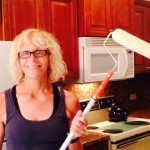 "Please and thank you!"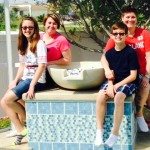 "It was an absolute pleasure buying my first home with Deb Cullen.  I have not one negative thing to say about the experience."
"you do what you say you will"
"Excellent service by our Realtor"
Excellent: Ethics, follow-up, ability, industry knowledge….. Would recommend to others.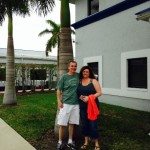 Excellent: integrity, communication, knowledge, negotiating and would highly recommend.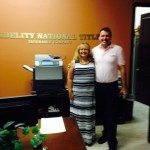 "Great Realtor!  Big deal or small deal- Deb treats us all like we are her only customer.  Amazing comes to mind.  Always answers calls.  Wow."
"Deb did a great job finding the best home with everything we wanted at the right price."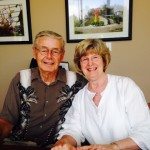 "We feel very fortunate to have had Deb as our Realtor for this difficult move.  She was very understanding, very upfront with us about what to expect and always willing to listen to our concerns and needs.  We hated to part with our condo but after being away from family for so long, realized that we needed to be back home….. Deb made the decision much easier for us.  We would most definitely recommend her to anybody who wants or needs to sell their property!  If the time ever comes that we may decide to try it again, Deb will be our first call!"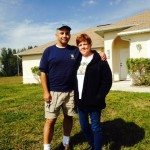 "Deb-You did a great job for me!  I think you decided on the house before I even saw it – and you were right!  Mom loves the house!"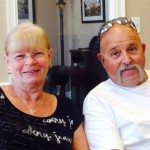 "We really were impressed with the flyer for the house.  "Really" professional"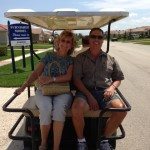 "Deb, you have provided the very best professional and personal services, and we so appreciate the additional kindness shown our daughter as well.  We would be most happy to pass along our highest recommendations to others.  Thank you so much!"
"Deb, has been a pleasure working with her.  Would have her as my Realtor any day.  Kept me informed of everything that I was concerned about and more"
"Deb Cullen was an excellent Realtor with knowledge of Florida real estate.  Constantly making me aware of all aspects of the purchase transaction.  This was by far the easiest and smoothest transaction I have ever dealt in on a personal and business deal (I am CEO of a company in NJ).  My only criticism is that I cannot bring Deb back to New Jersey to serve as my future Realtor in future transactions her.  I will use Deb again in Florida and recommend her to others."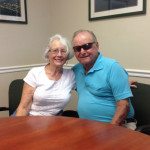 "Deb, you were great.  We were very impressed by the way you handled everything"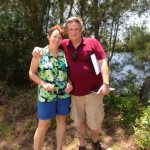 " … she listened to us, , addressed us seriously and kept us in the loop – even over several months, but was never pushy.  She also really knew the NW Cape." …. and Months later:  "…Your follow up is just more proof to us that we chose the right Realtor…"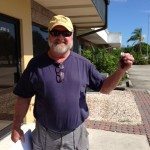 "Deb came highly recommend by a friend…..Deb showed me several listings on my tight schedule…..I was confident enough to buy without viewing."
" We will recommend Deb to all our friends"
" Excellent Knowledge and Skills "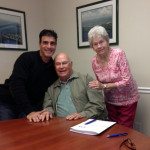 "Deb is very professional.  She kept us up-to-date with the progress of the transaction.  I would highly recommend her to anyone else wanting to buy or sell."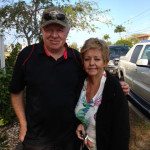 " Excellent Ethics, Integrity & Honesty "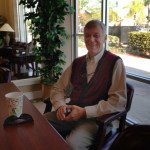 "I couldn't ask for more.  You combined professionalism with caring and consideration.  You are the first person who comes to mind when people ask me about real estate."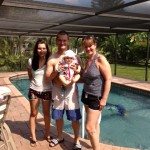 " Debbie, you have been great! "
"Deb was very helpful.  She supported me though it all and called to inform me or progress along the way.  Deb certainly made the process much easier…"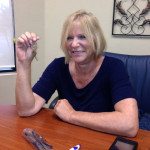 "Showings – as soon as I told Deb we were at them within 24 hours.  Any questions either by phone or email – answered same day.  Patient. Supportive. Intelligent.  Just Awesome!"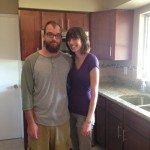 " Always available to answer questions or see a house.  We appreciated  you getting that extra 1K off for us…"
"Excellent work ethic, her personal attention to detail, intense dedication, constant follow up is second to none.  I was very pleased with her handling of the sale of my property.  I highly recommend her."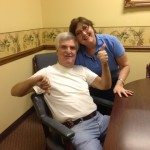 "Excellent Negotiating Skills, Industry Knowledge, Marketing Ability, Communication and Follow-up, Ethics, Integrity and Honesty."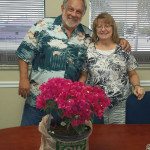 "Excellent – Ethics, Communication, Marketing, Knowledge, Negotiating Skills.  Would highly recommend to others."